You are here
Raquel Glavish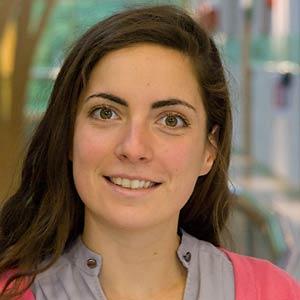 Program Coordinator
Tel:
(807) 475-6599
How/Why I Become a Teacher
I grew up in a small farming town north of Toronto. I dreamed of being surrounded by mountains and lakes. So when the time came to choose a post-secondary school, I knew Lakehead University would be the one! During my time at Lakehead, I had amazing mentors who supported my education and challenged my learning. I was a member of the Student Steel Bridge Team twice (2012 & 2013), where we competed in both the Regional and National Competition. Following graduation in 2013, I never felt my academic journey was complete. 
After graduation, I worked in various sectors of civil engineering; construction, project management, and design. Early on in my career as an engineer-in-training, I had the opportunity to work at a local consulting firm, where the Principal Engineers were my mentors. Their knowledge, continuous support, and guidance equipped me with the skill set to share my passion for engineering with others. 
A began teaching at Lakehead University and Confederation College in 2017, while still working in consulting until July 2018, when I accepted a full time position as a professor in Civil Engineering Technology at Confederation College.
I am thankful for the opportunities that engineering has provided me with. I am excited to share it with others.
My Educational Background & Qualifications
Bachelor of Engineering - Civil Engineering - Lakehead University 2013
My Hobbies & Other Interests
If I am not on campus, I am usually off hiking a new trail or reading a book by the lake.
 
Program(s)