Board of Governors 2022 / 2023 and Members of the Senior Team
Image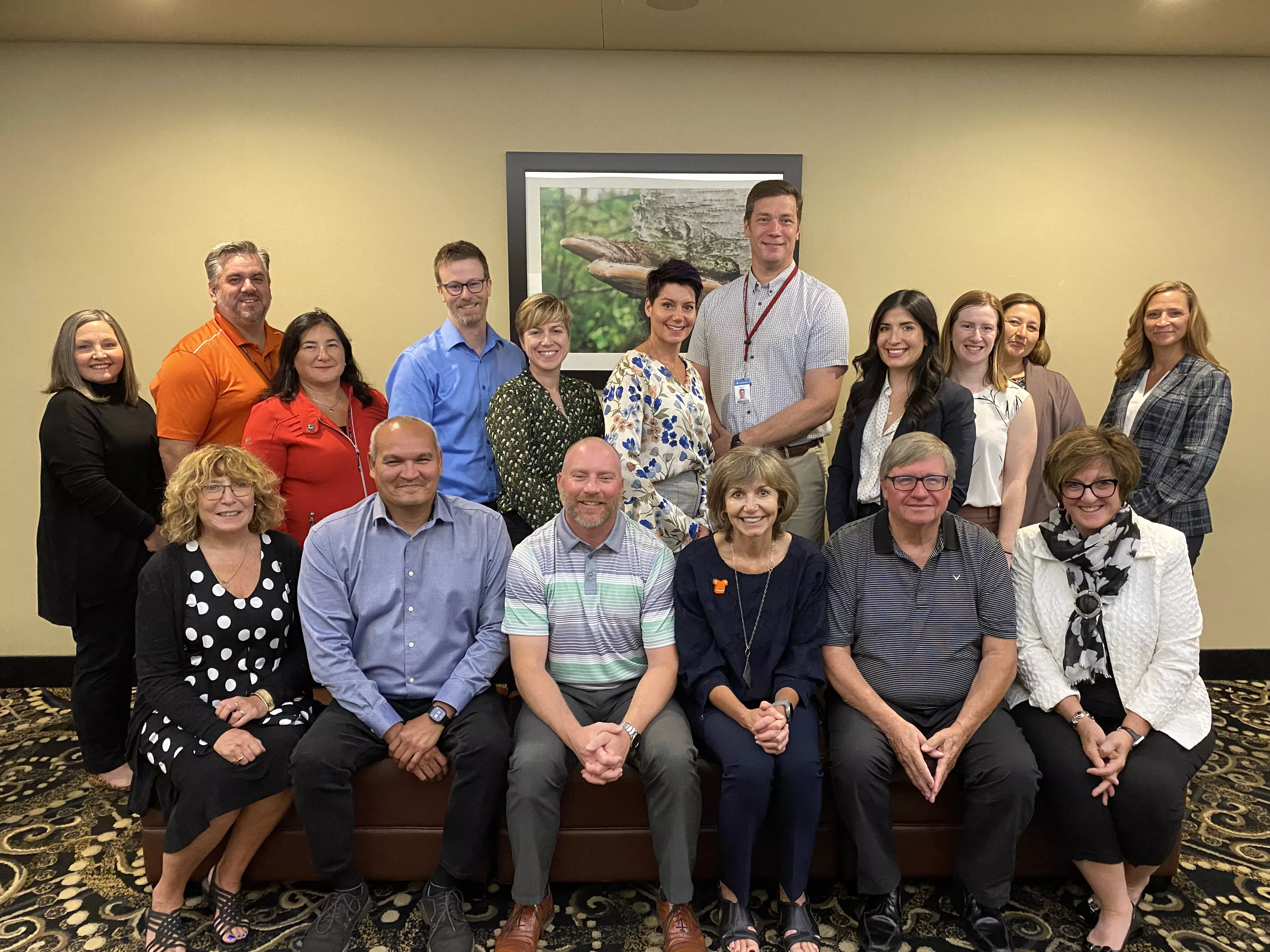 ---
Message from Daryl Skworchinski, Chair

As one of Ontario's twenty-four public community colleges, Confederation College is governed by a Board that strives to provide learners with high quality education and training.  Confederation College exists to ensure: diverse learners acquire knowledge, skills and attitudes for success; Indigenous learners experience success in their learning journeys; and diverse communities have access to a skilled and knowledgeable workforce.
The Board of Governors is composed of seventeen individuals: 12 external Governors who reflect the various sectors of the community served by the College; four internal Governors representing Students, Faculty, Support Staff and Administrative Staff plus the President.  Two thirds of the members are Board-appointed, and one third of the members are appointed by the Lieutenant Governor in Council.  The Board of Governors has all the powers and duties of a corporation under the Ontario Corporations Act, except where additions or modifications have been made through regulation under the Ministry of Colleges and Universities Act.
The Board is responsible for strategic leadership and good governance.  The Board enhances the College's public image and provides a link between the organization and the communities served.  Governors play a vital role in shaping Confederation's strategic direction and diversity of the community.  The Board has a strong and heartfelt commitment to advance decolonization and reconciliation efforts at the College. Gender balance, geographic representation, and an ability to evolve relationships that will build and support Confederation College are also priorities of the Board.
Governors serve a three-year term (commencing September 1 through to August 31) with eligibility for consideration for a second three-year term.  There is no honorarium for service; these are volunteer positions requiring regular attendance at morning or evening meetings and a commitment to service on one Board committee.  From time to time, members may also be required to be involved in additional committees, projects or events.
If you have experience in effective governance of other organizations, possess relevant leadership at your place of employment or through community involvement and are interested in being considered for a future appointment to this voluntary position, please contact, Barbara Greer, Secretary to the Board at Barbara.Greer@confederationcollege.ca or (807) 475-6351.