Image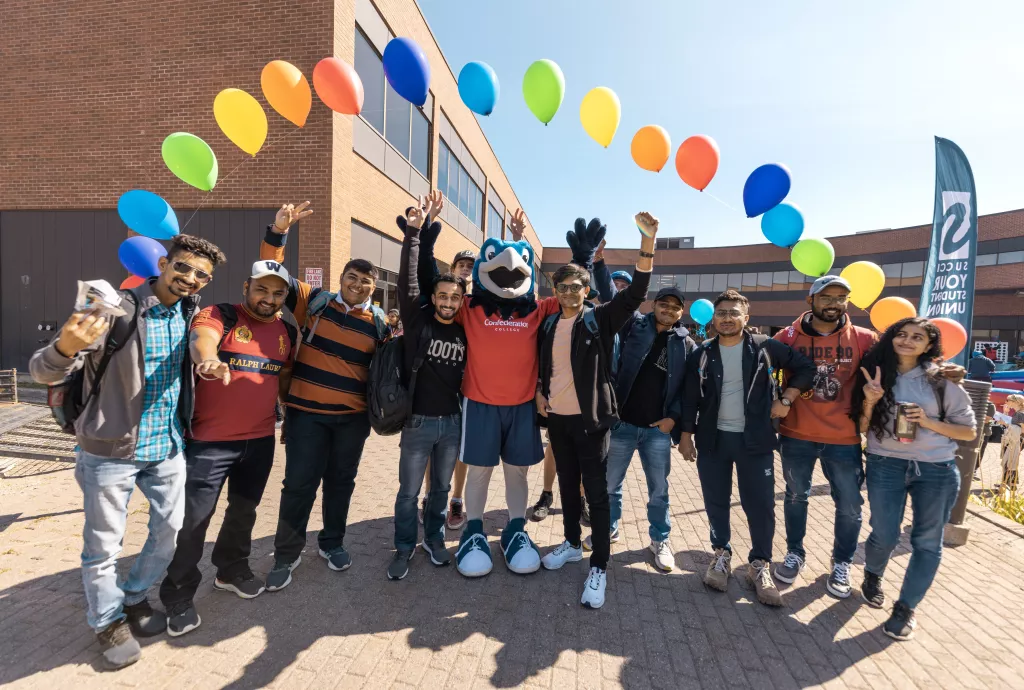 At Confederation College, we are committed to providing our students with the skills, knowledge, and experience they need to succeed in their chosen careers. We are more than just another postsecondary institution; we're a culturally diverse, close-knit community of individuals, delivering exceptional education and training to an average of 4,853 combined full and part-time students per year.
We aim to transform lives and communities by providing high-quality education and training that meets the evolving needs of our students and the region we serve. We believe that education is the key to unlocking opportunities and creating a better future.
Mission
Confederation College inspires students to succeed in their lives and careers.
Vision
Confederation College enriches lives through learning.
Negahneewin Vision
Confederation College commits to realizing the Negahneewin Vision through reconciliation and renewed relationships with Indigenous peoples as partners for change in education. This is achieved by building common ground between Indigenous and non-Indigenous peoples through a mutual understanding of history, a shared vocabulary and rich dialogue. 
Values
Courage: willing to take action or make decisions that may be difficult or challenging.
Equity: facilitating fair and just outcomes for all individuals to achieve their full potential.
Relationships: supporting teamwork and collaboration with the individuals and communities we serve. 
Our Programs
We offer a wide range of programs to suit the needs of students at every stage of their academic journey. From certificates and diplomas to degree programs, we have options for students in fields such as health sciences, business, engineering technology, and more. Our programs are designed to be practical and relevant, with a focus on hands-on learning and real-world experience.
Our Campus
Our main campus is located in Thunder Bay, Ontario, a vibrant and welcoming community that offers a great quality of life. Our main campus is situated on 173 acres of forested and green space, maintained pesticide-free, located right in the heart of the city of Thunder Bay, Ontario, with beautifully treed grounds, a shallow, twisting river and a network of walking paths.
Our facilities are modern and well-equipped, with state-of-the-art classrooms, labs, and technology.
We also boast a state-of-the-art Aviation Centre of Excellence facility, located at the Thunder Bay International Airport. This 59,000 square feet facility is comprised of two large hangers, classrooms, shops and labs for three aviation programs.
We also have seven regional campus locations in Dryden, Sioux Lookout, Red Lake, Kenora, Fort Frances, Longlac, and Marathon.
Our Faculty
Our faculty are experts in their fields, with years of experience and a passion for teaching. They are committed to helping students succeed, both in the classroom and beyond. Our small class sizes allow for personalized attention and support, ensuring that every student has the opportunity to reach their full potential.
Our Connections
We have strong connections with industry partners and community organizations, providing our students with opportunities for internships, co-ops, and practical work experience. These connections also help us stay up-to-date with the latest trends and technologies in our fields, ensuring that our programs are always relevant and cutting-edge.
At Confederation College, we are proud of our history, our community, and most of all, our students. We are committed to providing them with the best possible education and supporting them on their journey to success.
Why Our College?
7,153 students
60+ full-time programs in 11 areas of study
Awards approximately $150,000-$200,000 in entrance awards to first-year students.
91.1% employment rate (Survey of employers who have hired 2021/2022 graduates)
83.5% graduate satisfaction rate (Survey of students who have hired 2021/2022 graduates)
$703.3 million in direct economic benefit to northwestern Ontario. (Economic Impact Survey 2022)
Significant Indigenous population with specialized services and programs geared toward Indigenous student