Confederation College Thunderhawks Athletics offers competition opportunities in five Varsity sports through Ontario College Athletic Association (OCAA): contributing to the learning process by creating an environment which promotes academic success, provides a forum for personal development, compliments the educational experience, and enhances student life.
Students interested in becoming a Thunderhawk are encouraged to attend sport specific meetings. Watch for more information and register as an athlete to receive updates and information.  SUCCI, Your Student Association is proud to support and sponsor Athletics & Sports Teams at Confederation College.  Click the image below to register today
Image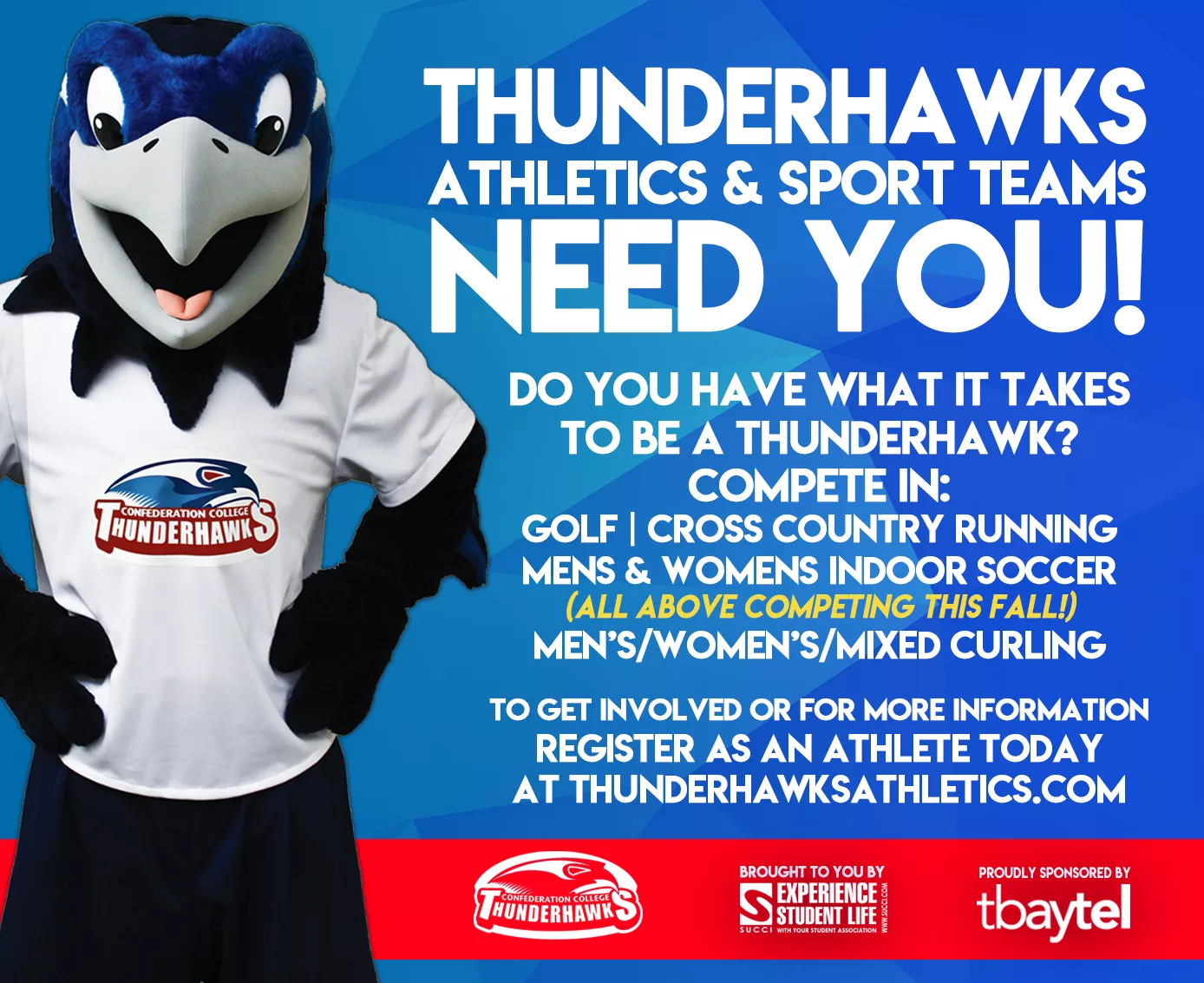 Meet STORM
STORM, the Confederation College Thunderhawks mascot can't wait for the new season to begin! Storm will be at various events and activities around campus as well as throughout the community. Storm loves to meet new people and especially giving high five and taking pictures with friends!
Thank you to our Supporters
The Confederation College Thunderhawks would like to thank the following for their support and assistance of SUCCI Varsity Athletics: 
For More Information Contact:
Susan Tucker - Administrator, Campus Recreation & Athletics
Phone: (807) 475-6481  Email: Susan.Tucker@confederationcollege.ca
Visit the SUCCI Office off the Shuniah Student Lounge for more information.
Follow us on Social Media
Keep up to date on schedules, highlights, and more!  Like us on Facebook: Thunderhawks Athletics & Sports and Instagram at instagram.com/thunderhawksathletics