Confederation College is committed to Indigenous ways of knowing, and honours traditional knowledge keepers. Students and employees can connect with Elders for teachings, counselling and guidance.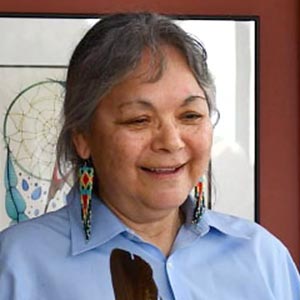 Elder Wanda Baxter
Martin Falls First Nation, ON
Wanda lives under the open sky and is from Martin Falls, Ogoki Post. She is the mother of five children and grandmother to many. She worked as a Native Language teacher and has never retired. She is passionate about language, culture, and has been with Confederation College as an Elder for several years. She believes in keeping language alive because it is culture. Wanda is also a beautiful beader who enjoys making regalia. She believes strongly in balance using the medicine wheel concept. Wanda runs beading workshops, cultural teachings, and helps with the Traditional Food Cookouts.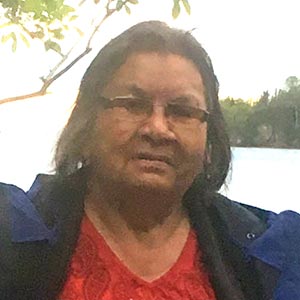 Elder Sarah Yellowhead
Nibinimik First Nation, ON
Sarah Yellowhead is a member of  Nibinimik First Nation (Summer Beaver), where she worked as a Community Health Representative for over 20 years and then as a Mental Health Worker until she retired in 2016. Sarah spends her Thursdays in Apiwin helping students with traditional teachings, beading, and moccasin making. Her infectious laugh and grandmother love constantly build needed connections with students and the community.