OASA, the Oshki Anishnawbeg Student Association
Oshki Anishnawbeg Student Association (OASA) means "New Aboriginal People Student Association"
 
OASA is an Aboriginal based student association that is committed to relationships with Indigenous and non-Indigenous students throughout Confederation College.  OASA's primary goal is to advocate change, develop leadership and understand cultural issues within the community for the benefit of all students throughout the College campus. 

OASA is governed by student leaders who have a working agreement with the Student Union of Confederation College.
Elections will be held this fall for the 2023-2024 OASA Council, watch for more information coming soon.
Image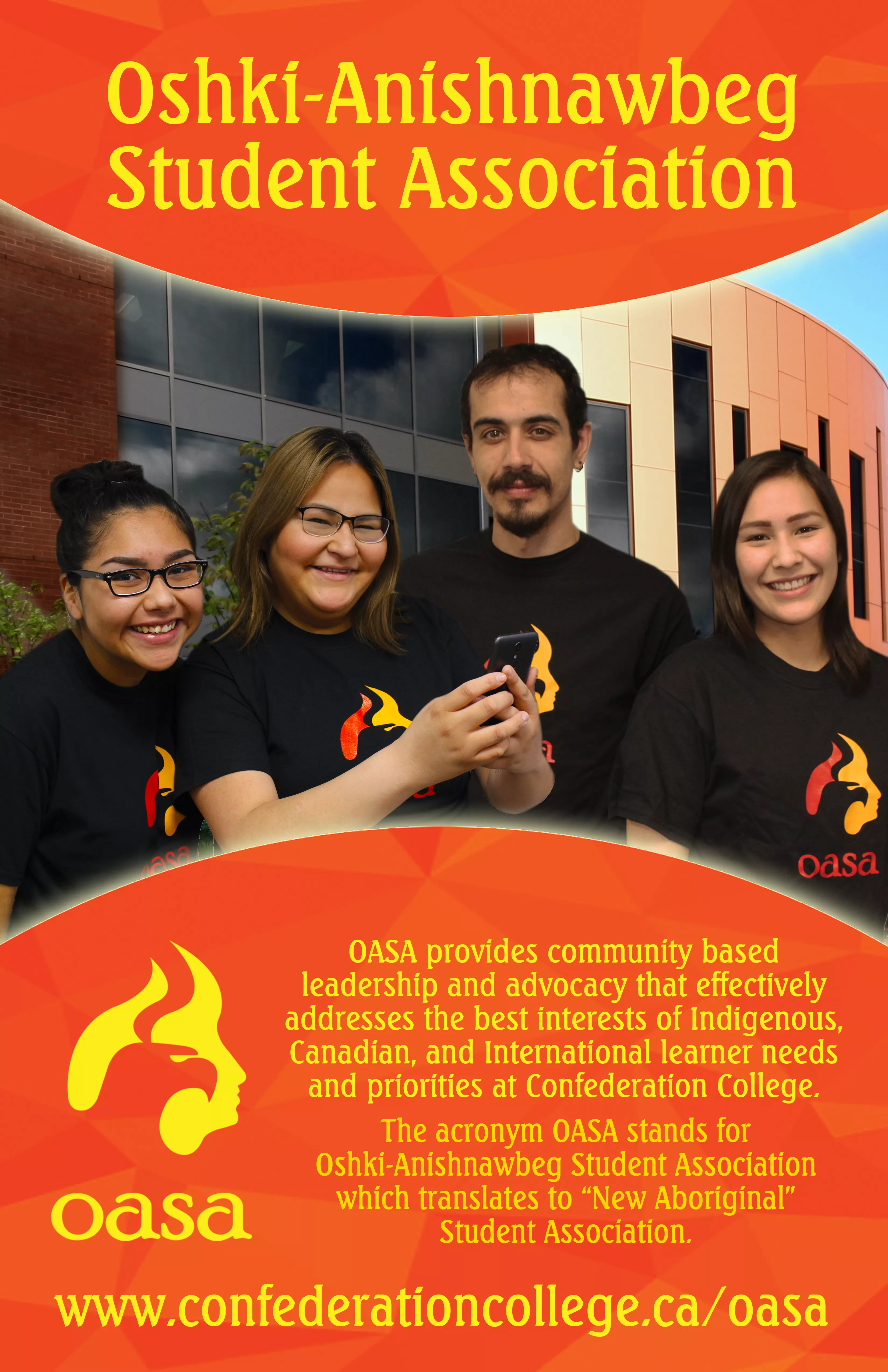 The OASA Logo represents a generation of people who are committed to creating a better quality of life for the future.
Contact Information
OASA c/o Negahneewin Student Services
Confederation College
1450 Nakina Drive, PO Box 398
Thunder Bay, ON P7C 4W1
Tel: (807) 475-6314   Fax: (807) 473-5160