Thunder Bay Campus Overview
Our main campus is situated on 173 acres of park-like property located right in the heart of the city of Thunder Bay, Northwestern Ontario, Canada. Our beautifully treed grounds, shallow, twisting river and network of walking paths provide a unique, country-like setting for an educational institution. Ample parking is located close to all buildings and the campus is serviced frequently by city bus routes.
 
The campus buildings (as indicated on the campus map) consist of:
Regional Campuses
Confederation College is proud to have seven regional campuses located throughout northwestern Ontario, in addition to our main campus in Thunder Bay. To learn more about each location and the specific programming available, please visit their respective pages using the navigation on this page.
We also have a Distance Education arm for individuals seeking online-only learning options.
Virtual Tour and Campus Map
Experience our campus from the comfort of your home! Click here to start your virtual tour.
Need to find your way around? Check out our interactive campus map.
Gallery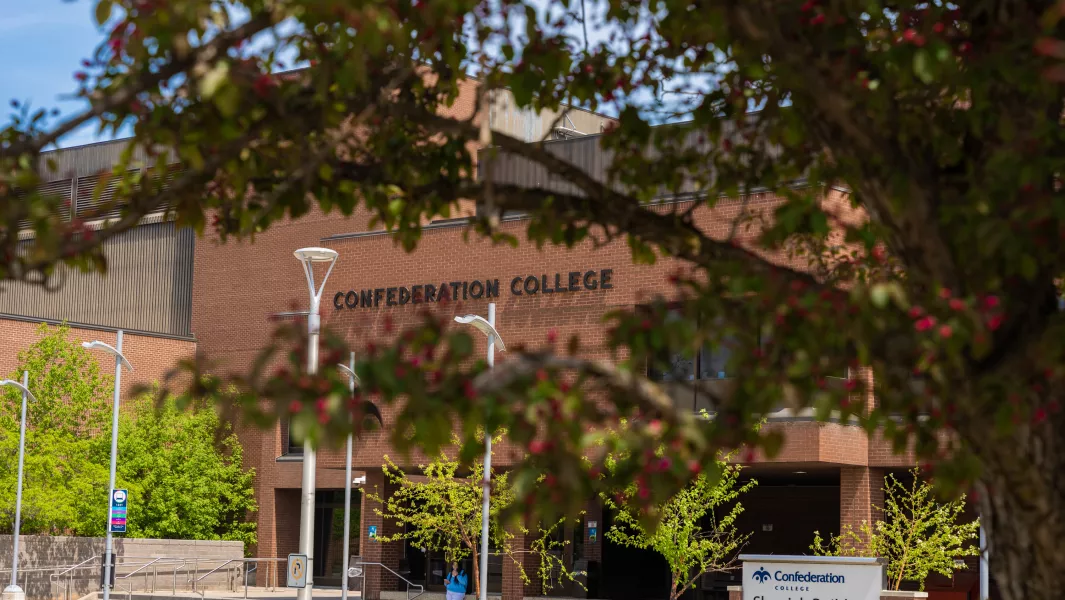 Confederation College Shuniah Building at Thunder Bay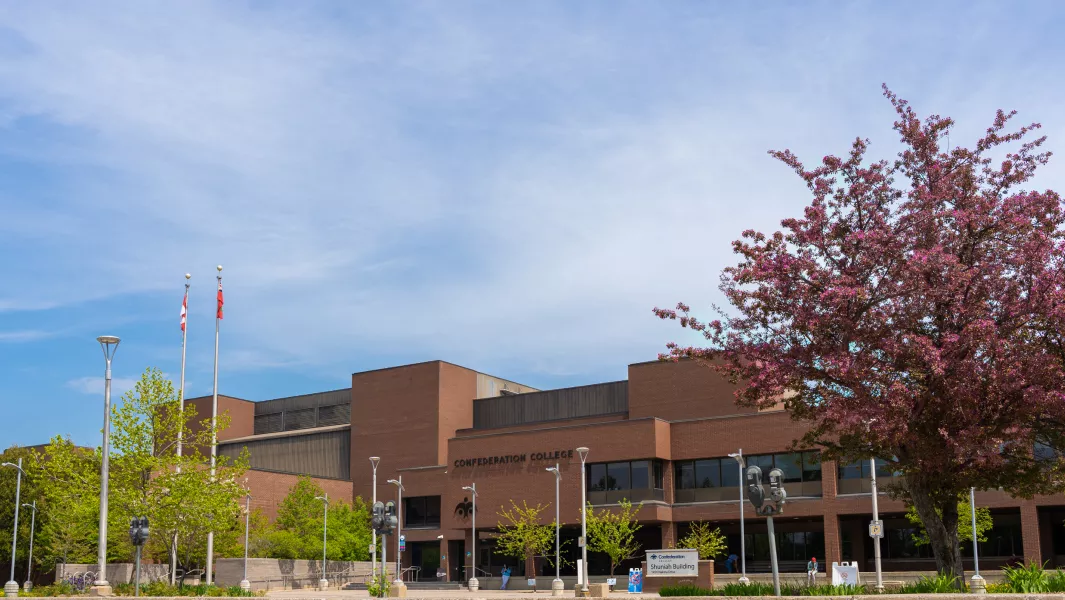 Shuniah Campus at Thunder Bay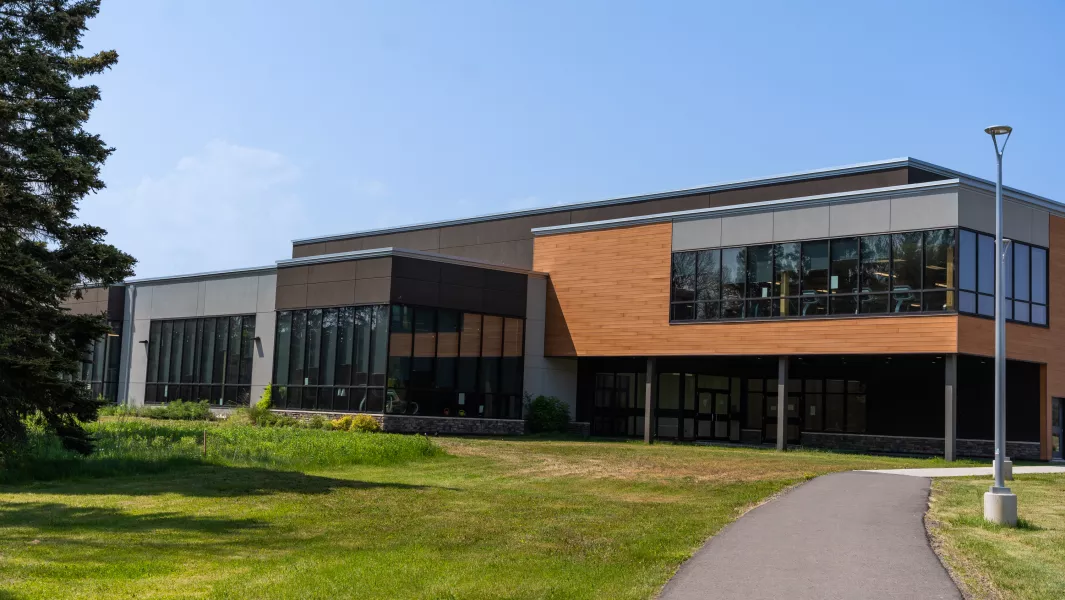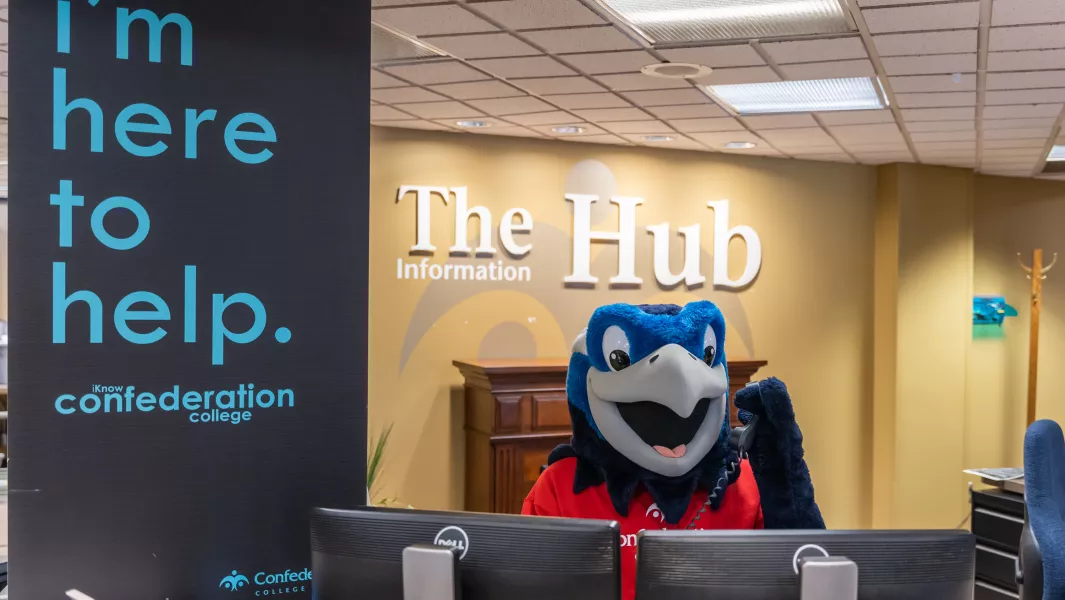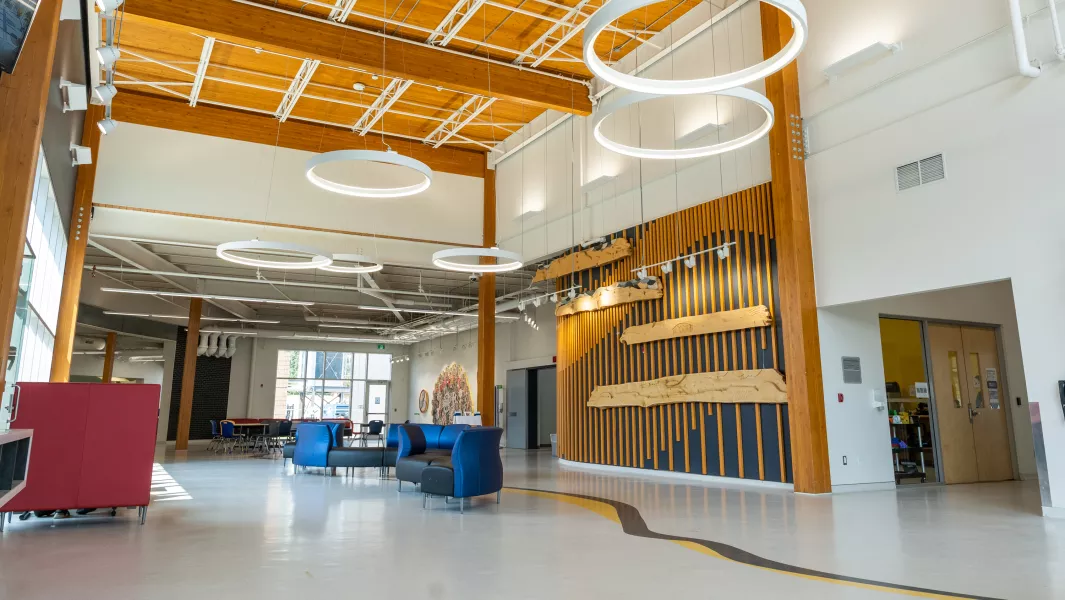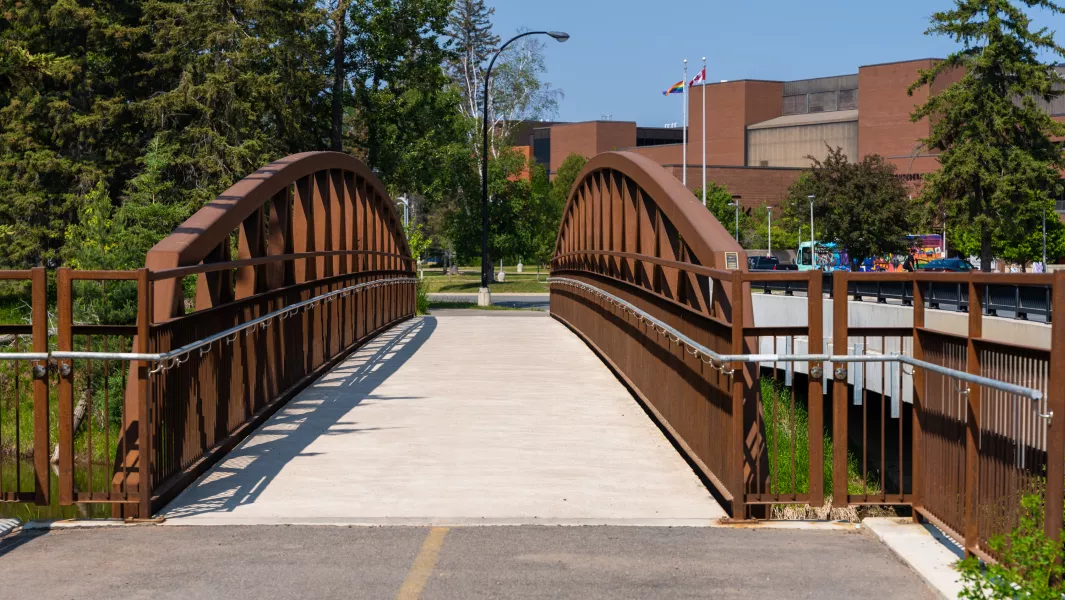 Active Transportation path/bridge