Overview
The Art of Storytelling in the 21st Century
Media technologies today are rapidly converging to produce exciting new interactive experiences that challenge us to reconsider all aspects of business, communications, entertainment and daily life. Interactive Media Development (IMD) offers you the knowledge and skills to succeed in this dynamic media landscape.
This three-year advanced diploma program will provide you with a strong foundation in graphic design, interactive design, web and mobile development, as well as 3D design, photography, audio/video storytelling and motion design. You will be introduced to emerging technologies, such as virtual reality, augmented reality and physical computing using industry standard software and equipment. You will learn to follow current practices and creative strategies as well as develop research and problem solving skills. Professional experience will also be gained as you work with teams and clients while exploring the business and entrepreneurial aspects of the industry.
In the final semester, you will go on a professional work placement with a company or organization in your area of interest within the industry. With the support of the college and program faculty, this experience will help you launch your Interactive Media career!
Highlights
Learn how to develop gripping interactive media experiences
Program provides foundational tools to strategize, organize and commercialize a world-class media project
Transfer to other college and even university programs through our articulation agreements
Accelerated program is available for graduates of certain diploma and degree programs
The Interactive Media Design program is a little bit of everything – graphic desi...
Read More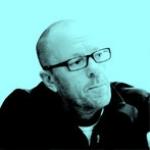 Barry Smith, RGD
Creative Director
The program provided a competitive base of skills to allow me to work after graduat...
Read More
Jessica Strobel
Multimedia Developer
Employment Opportunities
Graduates of the Interactive Media Development program go on to entry-level positions in interactive design and development, web design and development, graphic design, mobile development, animation and motion graphics, audio design, illustration, interface design, photography, programming, project management, scriptwriting, storyboarding, videography and visual effects. After more time and experience in the industry, careers include Animator (2D, 3D, and Web); Audio Technician/Producer; Author; Designer – CD-ROM, DVD, print, and web; Developer – all media types; Graphic Designer; Illustrator; Instructional Designer; Interface Designer; Photographer; Programmer; Project Manager; Scriptwriter – storyboarding; Sound Technician; and Video Technician.

Explore careers, current wages, employment stats, job postings, and associated education & training.
 
---
Looking to start your own business?
Check out the self-help resources in our Biz Centre Online area …
Related Programs