Overview
A Career with Measurable Results!
Ever wonder what it takes to get people to buy a particular product or service? Have you imagined building a company brand from the ground up? If you've got a way with words, images, people and planning, and are plugged into what's 'now', you have the right ingredients for a successful and stimulating career in marketing.  
Confederation College's Business – Marketing two-year diploma program places emphasis on learning key skills as well as developing a business work ethic that will assist you in getting ready to enter this exciting field. You will build on your existing strengths and learn how to communicate effectively, analyze and make decisions and develop your ability to work as a member of a team, as well as strengthen your research and creative problem solving skills. Courses cover a variety of topics including advertising, advanced marketing, marketing research, consumer behaviour, social media, financial analysis and entrepreneurship.  
Highlights
Continue on to our 3rd year Business Administration - Marketing Diploma where we offer a 15 week work placement opportunity.

Provides you with marketing skills and experiences that can be applied to local, national or international business organizations
Helps you prepare for your advanced credit towards the Registered Professional Marketer (RPM) designation with the Canadian Institute of Marketing
Continue on to a university degree through articulation agreements

Collaborative learning using a common curriculum across a shared platform between all six northern Ontario colleges …
My time at Confederation College truly changed who I am and who I still want to b...
Read More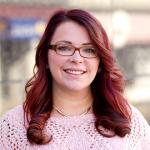 Kristina Baraskewich
Account Manager
Confederation College has given me a passion for advertising and has taught me a...
Read More
Employment Opportunities
Graduates of Business - Marketing can find employment opportunities in marketing, communications, advertising, public relations, market research, social media marketing, blogging, merchandising, customer service relations and more.

Explore careers, current wages, employment stats, job postings, and associated education & training.
 
---
Looking to start your own business?
Check out the self-help resources in our Biz Centre Online area …
Related Programs