You are here
Kevin Element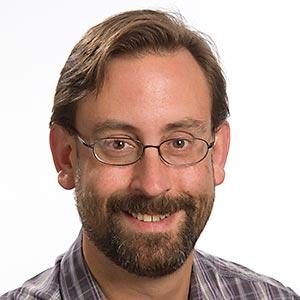 Professor
Tel:
(807) 475-6143
How/Why Did You Become a Teacher?:
I became a teacher at Confederation College to get closer to the exciting new minds and ideas that students can bring to my life. I want to grow our digital economy in the North, and what better way than educating the future?
What Do You Like Most About Teaching?:
What I like most about teaching is when the light bulb turns on. Our industry is complicated and when a student truly understands the concepts that challenge them the most, I am elated.
Your Educational Background & Qualifications:
Over 35 years of experience programming and designing in the digital media space. I have operated three successful Interactive Design Studios for seven years and invented an online mapping solution before Google Maps. I hold a degree in Visual Arts and have applied that knowledge to over 75 websites across Canada.
Awards & Recognition:
Nominee for 2015 RBC Innovation Awards
Your Relevant Experience in the Field:
As a professor, I pride myself in maintaining a strong footing in the industry. I have produced over 10 new websites while at the College (75 before that), designed and implemented a kiosk touchscreen solution and a large scale touchscreen installation for Fort William, produced a vinyl record and marketing strategy for the Auditor General, and supported five cultural organizations within our region. With 10+ years experience in teaching, I am proud to be a part of the Confederation College team.
Your Hobbies & Other Interests:
I love to play bluegrass mandolin, stay current with the latest trends in the video game industry, do carpentry and home restoration, volunteer with community organizations, cross-country ski, play squash, and most importantly hack at all of the bleeding-edge technologies in the Interactive Media space.
What insight, or words of advice would you have regarding your program?:
If you are curious and passionate about digital media, love to see your ideas spring to life on screen, or desire a career that is fulfilling and in high demand, then Interactive Media is for you.
What insight, or words of advice would you have regarding career opportunities in this field of study?:
Interactive Media is a marriage of art and logic, so keep your mind open to the many disciplines we explore. Graphic design, 3D animation, coding and strong storytelling all converge in our world, so you must be open to all of these ideas. Explore all of these ideas, work hard, and you will find a meaningful career in this growing field.
Program(s)