Orientation for Rainy River District Campus (Fort Frances)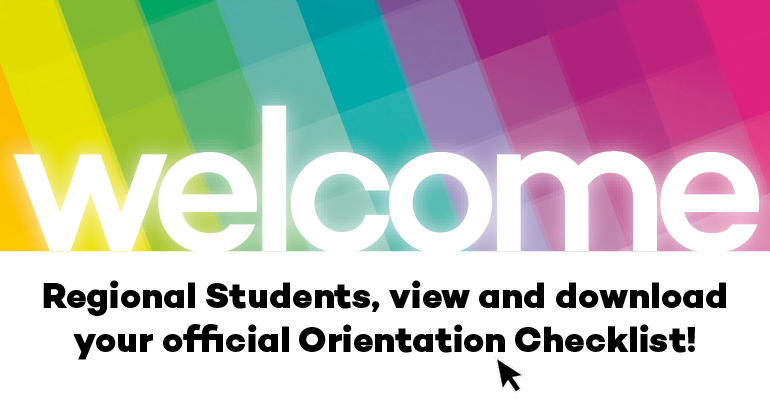 ---
Join us for the Rainy River District Campus Orientation
A New Student Campus Orientation will be held on Tuesday, September 5th, 2023 starting at 8:30 CST at the Rainy River District Campus. Watch your college email for more information about orientation day. At the campus orientation, you will receive information specifically about the campus including campus lockers, parking permits, details about your timetable, and campus policies/procedures. You will also learn how to use Blackboard, how to access your college email, and how to access your classes. We will provide free lunch to all the students! It will be a great time to get to know fellow classmates, faculty and staff. Please plan to join us for the day's events. 
For most programs, the first day of classes will be on Wednesday, September 6th, 2023.
There are a few things you should do to prepare for orientation and the first day of classes. Be sure to pay your tuition and fees and register for your fall semester courses. If you need any help, please come into the campus and one of the staff members will help you through these processes.
Please bring your college ID number, username and password when you come to orientation or if you come in for payment and registration assistance.
Textbooks
Textbooks are available through the Follett Bookstore and can be purchased in Thunder Bay or ordered online: https://www.bkstr.com/confederationstore/home
If you would like assistance ordering your books, please contact us at 807-274-5395 or drop by the campus and we can assist you in person.
Apply for your student ID card online here!
https://www.confederationcollege.ca/student-photo-id-card-application 
Transfer Credits
Transfer Credits: If you have taken post-secondary courses at another institution, you may be eligible for transfer credits that may exempt you from courses within your program.  Your transcript and detailed course outlines will be required, please contact us right away to get this process started.
Tuition
Remember, tuition must be paid in order to register for your classes. There are many ways you to pay: https://www.confederationcollege.ca/department/admissions/how-make-payment
If you need help, please connect with us.
Registration for classes
Registration for classes for full-time students is completed online. To register:
Log into MyCampus at https://portal.confederationcollege.ca.
Enter your Username (e.g. 'jdoe' – be sure to type your username in lowercase) and Password:

Your username and student number can be found on your offer of admission.
For new students, your password is the first letter of your first name CAPITALIZED, the first letter of your last name lower case and your 14-digit student ID number.  EXAMPLE: Student name John Doe, student number 22663100123456. The password would be "Jd22663100123456"
Next, select "Banner Information System" under the 'LaunchPad' section.

Then select "Post Secondary Web Registration" and follow the onscreen instructions to complete your registration.
Having difficulties? Come see us.   
Entrance Awards
Entrance Awards are open to all full-time students entering into the first semester of a post-secondary program at Confederation College.  The deadline to apply is September 22, 2023.
To apply visit https://www.confederationcollege.ca/department/financial-aid/internal-scholarships 
If you need assistance with these processes or with funding concerns, please contact the campus or drop by in person! We're here to help.
On behalf of everyone at the Rainy River District Campus, we look forward to a great year together!
Sincerely,
Brian Tucker, Campus Manager
Confederation College
Rainy River District Campus
IMPORTANT: Confederation College reserves the right to alter course availability as well as the right to withdraw a student from a course if the student has been unsuccessful in a prerequisite. Review your timetable prior to the start of classes. Please note that timetables are in Eastern Time (ET), so be sure to convert all times to your local time. Fort Frances is Central Time (CT). For example, 9:00 am ET is 8:00 am CT.