Overview
"That's just plane cool…"
Sure, putting together small engines or fixing up cars can be fun. But do you have what it takes to keep a precision aircraft flying with all its systems, power plants, and aerodynamics?
Confederation College's two-year Aviation Technician – Aircraft Maintenance diploma program teaches you everything you need to know to prepare for the Transport Canada Aircraft Maintenance Engineer (AME) license. Get the hands-on experience you need to maintain, repair and troubleshoot complex aircraft systems. Topics include aircraft construction and science, electrical and electronics, airframe systems and inspection, rotary wing (helicopter) maintenance and structural repair.
Highlights
Designed and developed in consultation with aircraft industry and Transport Canada
Focus is on hands-on learning, so you're working on real equipment about half the time
Receive 18-months' credit towards experience requirements for an Aircraft Maintenance Engineer's Category "M" license (with 95% attendance record)

Receive your WHMIS certificate, Human Factors certificate and Aeronautical Restricted Radio Operator license upon successful completion of those areas

Learn and work in our dedicated Aviation Centre of Excellence (ACE) building, located at Thunder Bay International Airport
The Confederation College Aviation Technician - Aircraft Maintenance program allo...
Read More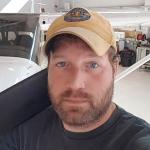 Mark Walraad
Aircraft Maintenance Engineer
Confederation College was a wonderful experience for me. The professors were very...
Read More
Shunyu from Shenyang, China
Employment Opportunities
Graduates have found employment with Fixed Base Operators, Regional Carriers and the Major Airlines. The fixed wing and rotary wing training has afforded the graduate the option of completing his/her apprenticeship on either aircraft or helicopters. Graduates of this program are employed nationally and internationally, either in maintenance or in the overhaul of aircraft, helicopters, engines and components.
Career categories include aircraft maintenance engineers (AME), aircraft inspectors, aircraft gas turbine engine technicians and aircraft structural repair technicians.

Explore careers, current wages, employment stats, job postings, and associated education & training.
---
Looking to start your own business?
Check out the self-help resources in our Biz Centre Online area …
Related Programs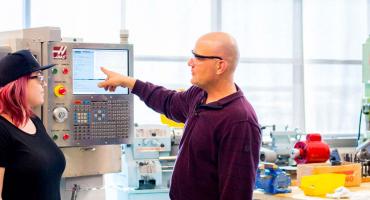 Engineering Technology, Aviation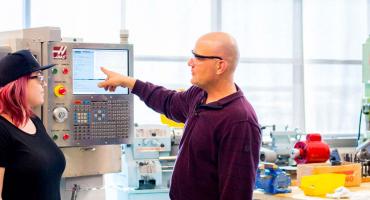 Engineering Technology, Aviation