You are here
Maria Cole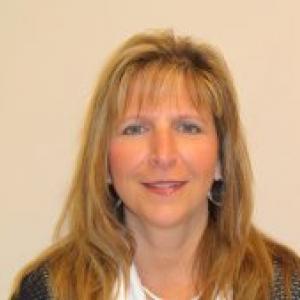 Professor
Tel:
(807) 475-6157
How/Why Did You Become a Teacher?:
I believe in lifelong learning and one way to do this is to actively keep abreast of new information and share it with others. I enjoy working with people and believe in collaboratively learning from one another. My philosophy in teaching is adult-centred learning where individuals gain a sense of autonomy and mutual respect within the learner-teacher relationship. I believe that my passion for this field, my experience, and my belief that learning involves active participation, has led me to this career in teaching.
What Do You Like Most About Teaching?:
The opportunity to teach others supports my own learning and growth not only in the field of early childhood, but also in learning about people and myself in general. I believe that the students and myself are a community of learners. Active participation and ongoing discussion allows one to critically think, learn about other perspectives, and reflect on one's own ideas and knowledge.
Your Educational Background & Qualifications:
I am a graduate of the Early Childhood Education program and the Resource Teacher Certificate program at Confederation College. I have worked in the field of Early Childhood Education and Special Education for 29 years prior to joining the Confederation College faculty. I also received a Bachelor of Education degree from Lakehead University
Your Relevant Experience in the Field:
My experiences include working directly with children of various age groups as an educator, head educator and resource teacher. I have also worked in leadership roles including developing and coordinating the special needs service delivery in the Thunder Bay District, have actively participated in local and provincial boards (Association of Early Childhood Educators and the Early Childhood Resource Teacher Network of Ontario) and authored a recommended practice tool for the delivery of inclusive services in early childhood education programs.
Most recently, I spent two years working in a full-day kindergarten program.
Your Hobbies & Other Interests:
I enjoy meeting people, learning from others, reading and travelling. I am fairly active and enjoy the being in the great outdoors.
What insight, or words of advice would you have regarding your program?:
The early years is recognized as being critically important for establishing foundations for learning and well-being throughout one's life. Educators play an important role in developing nurturing relationships with children, creating optimal learning environments, designing learning experiences that foster children's development and learning. Play is the heart of the curriculum where children build upon their skills and knowledge, learning about themselves and others as well as allowing children to be curious, to test their theories and ideas, and get excited about learning. This program will assist you in discovering the world of children. By exploring a variety of aspects about child development and learning, you will gain insight into how to effectively support and engage children during these critical stages of life.
 
Program(s)