You are here
Amanda Sundell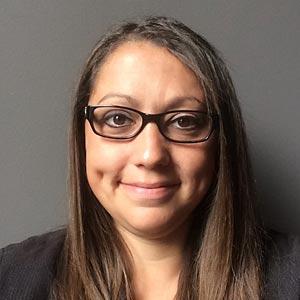 Professor
My insight, or words of advice regarding this program?
There are many resources available to students at Confederation, some of which are your professors and staff members, make sure you utilize these relationships to create new opportunities and achievements for yourself.
My insight, or words of advice regarding career opportunities in this field of study?
Practice professionalism in everything you do. Showing to class on time, participating in group discussions and developing your skills are all great qualities in future employees and managers. You are developing yourself and how you want to be perceived by future employers in all your classroom environments, practice makes perfect.
How/Why I Become a Teacher?
I absolutely love teaching and getting to know my students. I became a teacher to enrich my own life as well as others. Teaching is extremely satisfying and exciting with every new student I meet!
What I Like Most About Teaching?
I enjoy in depth discussions with students that challenge preconceptions about society and the way we do business.
My Educational Background & Qualifications
Masters of Business Administration with a specialization in Innovative Leadership
Masters of Sociology Teaching English as a Second Language Certificate
Psychological Health and Safety in the Workplace Certificate
Honors Bachelor of Sociology with a minor in Women Studies
My Relevant Experience in the Field:
Teaching English as a Second Language at Lakehead University
Teaching and Researching Sociology as a Graduate Assistant at Lakehead University
Overall 15 years of Administrative experience in various roles including Management at Lakehead University
My Hobbies & Other Interests 
Fishing, Camping, Hiking, Travelling, Learning new languages
Current Courses Taught:
Business Math
Financial Math
Entrepreneurship
Corporate Social Responsibility
Introduction to Business Microeconomics
Persuasive Writing
Sociology of Community: The Indigenous Context
Introduction to Sociology
English as a Second Language
Intermediate Level Gerontology
Program(s)