Overview
Start Dates & Ontario Colleges Program Codes:
Fall Start (September): 0510
Help Be the Change
Advocacy can mean many things. At the centre of all advocacy work is the desire to create meaningful change.
Confederation College's Aboriginal Community Advocacy program is for anyone who wants to be part of helping to create more just and equitable relationships. Centering Indigenous knowledge and ethics, the program focuses on Indigenous well-being and nationhood in order to develop creative and practical solutions for communities and
relationships. Graduates will be prepared to engage in meaningful dialogue regarding Indigenous and Canadian relations – politically, socially and culturally – as well as initiate advocacy and community-based projects that contribute to truth and reconciliation.
Top Highlights
Land-based learning and hands-on experiences working with Indigenous advocates
Strong emphasis on understanding the legal and political relationship between Indigenous nations and the Canadian State
Opportunity to develop and deliver a community-based advocacy project
Pathways to further postsecondary educational goals in Political Science, Indigenous Studies, Sociology and Community Economic and Social Development Undergraduate degrees
Program Learning Outcomes
The graduate has reliably demonstrated the ability to:
discuss the traditions and perspectives of Indigenous peoples which can contribute to the advancement of self determination and self government.
describe ways that Indigenous communities and the Canadian Government might address issues of self determination based on best practices in governance, land and social policy.
identify and critique the legal and political principles that underlie the Indigenous/Canadian relationship.
conduct research and prepare documents to assist Indigenous communities and individuals in necessary quasi-legal and community based processes.
demonstrate methods of advocacy on behalf of Indigenous people in political, quasi-legal and community settings.
develop and deliver community based public education that addresses contemporary issues.
liaise between Indigenous communities and other parties to develop culturally appropriate alternatives that address social justice, governance and the development of lands and resources consistent with community needs.
explore the impact of colonialism on Indigenous culture and communities, and identify positive ways that Indigenous people are recovering and working towards self determination and self government.
The Aboriginal Community Advocacy program is a program that can change peoples li...
Read More
Patricia Howells-Degagne
Community Development Administrator - Ontario Native Women's Association
The Aboriginal Community Advocacy has changed my life by providing me with...
Read More
Etanda Arden
Now studying at Lakehead University (2019/20)
Employment Opportunities
Our graduates are sought after for their unique set of skills and knowledge by a wide range of organizations such as political territorial organizations, First Nation band councils, government, the private sector, and urban community organizations. Graduates can expect to find employment as Aboriginal liaisons, Community Development workers, Aboriginal court workers, land claim negotiators, community consultation coordinators, youth advocates, youth and community justice workers, social service workers, outreach workers, legal aid workers, and social justice advocates for Aboriginal women, children, youth and communities.
Accelerated Program
Related Programs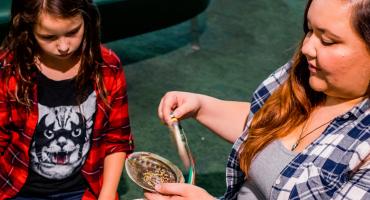 Community Services, Indigenous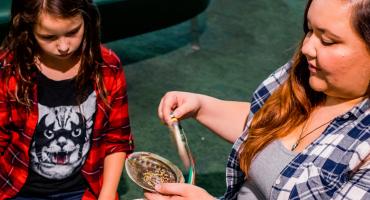 Community Services, Indigenous