Overview
Start Dates & Ontario Colleges Program Codes:
Fall Start (September): 0107
Your First Step to a Social Service Work Career
Social service work is an extremely broad field. But at its heart, social service work is all about one thing: helping people. Are you a people-oriented individual, excited to make a difference in the community?
Confederation Colleges Social Service Worker program can give you the tools and knowledge you need to get your start in social service work. You'll get a solid background with courses in social welfare, mental health, interpersonal effectiveness, communications, addictions and applied professional practice. Work placements will reinforce your in-class learning, providing you with on-the-job experience that will help you start building a résumé before you graduate. You'll learn how to use available community resources as well as your own skills to make a real difference in people's lives.
Top Highlights
Upon successful completion of this program you will be able to apply to become a member of the Ontario College of Social Workers and Social Service Workers
Gain valuable experience working with all population groups from young children to senior citizens
Gain broad experience in many different areas of social service work
Available as an accelerated program for those with a college diploma or university degree in certain related fields
You might also be interested in our Onajigawin Indigenous Services … 
Program Learning Outcomes
The graduate has reliably demonstrated the ability to:
develop respectful and collaborative professional and interpersonal relationships that adhere to professional, legal, and ethical standards aligned to social service work.
record information accurately and communicate effectively in written, digital, verbal and nonverbal ways, in adherence to privacy and freedom of information legislation, in accordance with professional and workplace standards.
integrate a practice framework within a service delivery continuum, addressing the needs of individuals, families and communities at micro, mezzo, macro and global levels, and work with them in achieving their goals.
plan and implement accessible and responsive programs and services, recognizing the diverse needs and experiences of individuals, groups, families and communities, and meeting these needs.
examine current social policy, relevant legislation, and political, social, historical, and/or economic systems and their impacts for individuals and communities when delivering services to the user/client.
develop strategies and approaches that support individual clients, groups, families and communities in building the capacity for self-advocacy, while affirming their dignity and self-worth.
work from an anti-oppressive, strengths-based practice, recognizing the capacity for resilience and growth of individuals and communities when responding to the diverse needs of marginalized or vulnerable populations to act as allies and advocates.
develop strategies and approaches to implement and maintain holistic self-care as a member of a human service profession.
work with individuals, groups, families and their communities to ensure that service provider strategies promote social and economic justice, and challenge patterns of oppression, discrimination and harassment, and sexual violence with clients, coworkers and communities.
develop the capacity to work with the Indigenous individual, families, groups and communities while respecting their inherent rights to self-determine, and to identify and address systemic barriers that produce ill-effects, developing appropriate responses using approaches such as trauma informed care practice.
Confederation College seemed like an overall great and welcoming community colleg...
Read More
Megan Belluz
Confederation College provided me with not only an excellent education that allow...
Read More
Gabriel Picard
Case Manager
Employment Opportunities
Graduates of the Social Service Worker program go on to positions including Social Service Worker (only members of the Ontario College of Social Workers and Social Service Workers may use this title), Outreach Worker, Case Manager, Intake Worker, Support Worker, Facilitator, Family Worker and Program Coordinator. You'll have opportunities in a variety of settings including public welfare agencies at various levels of government, as well as with private agencies in the fields of child and family services, addictions, mental health, community development, domestic violence and others.

Explore careers, current wages, employment stats, job postings, and associated education & training.
 
Accelerated Program
Related Programs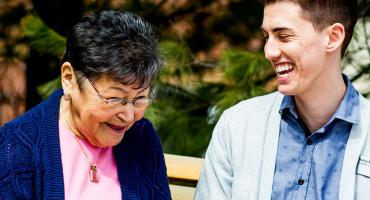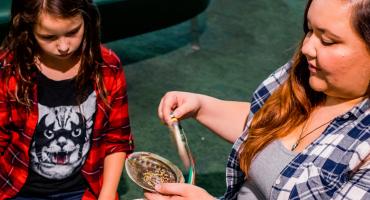 Community Services, Indigenous