Overview
This program has been permanently suspended. Please contact our Recruitment Team to discuss other program options that may be right for you.
---
Learn How to Become a Content Creator and Digital Influencer
How we tell our stories is constantly changing. Along with continued use of professional equipment, Media today is adapting to include use of many devices such as smartphones, tablets and more to create and stream content.
That means that today's digital storytellers need to use a variety of tools to create content through linear, non-linear, and live interactive productions delivered to a multitude of screens. Although the medium has changed, the basics of good storytelling have not. The best content creators still need to grab attention to get their messages across demonstrating good cinematography and post production skills.
Confederation College's Digital Media Production program will teach you how to be effective in today's ever-changing digital media world. You will learn how to connect with users through blogs, vlogs, and live interactive shows. The program covers the basics of marketing, branding and promotions that are often intertwined with today's content creation. Students will also explore social journalism, bringing grass-root stories to new media platforms. You'll discover that the same key principles apply: be engaging, be responsive and understand the ethics and responsibilities attached to becoming a media-based influencer.
Top Highlights
Learn how to use digital media tools effectively to engage users and tell great stories
Develop core skills such as photography, videography, graphic design, web design, live streaming, visual effects, and social media marketing
Get a broad range of experience to launch your career as a content producer, online personality, or technical whiz behind the scenes
Tap into your creative side and learn how to bring your ideas to life with 24/7 access to facilities
Receive the tools and skills necessary to develop your personal brand and digital presence
Internship opportunity
You do NOT require a portfolio for entry to the program
Find out more and see student projects at: www.DMPCC.ca
Costs
Tuition: $2,988.00/yr,  Non-Tuition Fees: $2,034/yr,  $300 Technology Fee in Year 1 only
Follow Us on Social Media
Digital Media Production has done many things for me. It has opened me up to...
Read More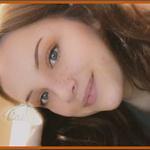 Rebecca Reid
This DMP program is amazing. Faculty are great; they engage us...
Read More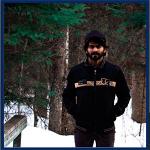 Vinay Purayil
Employment Opportunities
Graduates of the Digital Media Production program can go on to a variety of entry-level positions such as social media marketer, social media coordinator, content creator for web and traditional broadcast, digital production designer, digital production assistant, digital media producer, radio production, assistant editors, creative writers, on-line media journalists and videographers. As the Digital world grows, demands for emerging disciplines will continue to develop.
Graduates may also go on to create their own entrepreneurial careers as self-employed social media and digital content producers.
Related Programs