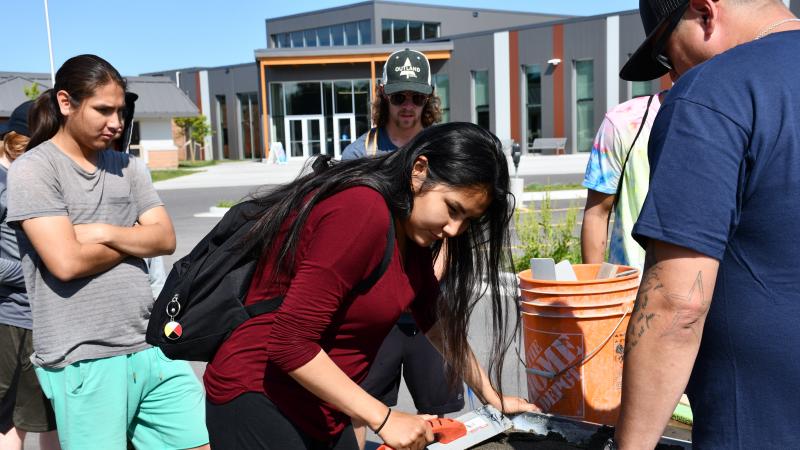 THUNDER BAY, ON, July 31, 2019 – Fifty-two Indigenous youth from 29 communities are in Thunder Bay this week learning about geo-caching, cartography, sustainable energy, entrepreneurship and more as part of Science Week with the Outland Youth Employment Program (OYEP).
The youth and their Crew Leaders are part of a national network of OYEP Camps, a collaborative project between industry, the province, and Confederation College and Lakehead University.
Since 2000, Outland, a division of Dexterra, has partnered with Confederation College and Lakehead University to offer land-based education training and employment programs for Indigenous youth in Ontario. To date, the partnership has resulted in over 500 participants from over 55 communities completing the programs.
"The science camp is a great opportunity for Confederation College to host Anishinaabe youth, to open up our doors to them and to showcase all the great opportunities that come with being a college student," said Chris Paci, Chair of Engineering Technology, and organizer the camp activities at Confederation. "We get them thinking about careers in engineering technology, natural resources, health and hospitality. We want the camp to be culturally relevant, engaging, fun and to let youth know that even if they didn't think they could go to college, that there's a place for them here. We are proud to be an ongoing partner."
Sarah Ambroziak, National Manager, Outland, a division of Dexterra, spoke to the long-standing partnership with both institutions. "OYEP is a great example of the power of partnership. The collaborative efforts of Outland, Confederation College and Lakehead University have supported the educational and employment goals of over 500 Indigenous youth in Ontario. Each partner brings unique expertise to the program, allowing us to deliver a robust summer experience for all youth involved. We look forward to many more years of OYEP in Ontario."
Science week, running July 29 to August 2, includes field trips to local facilities and guest speakers from Confederation College, Lakehead University and the natural resources industry. Participants have multiple opportunities to gain hands-on experience in Science, Technology, Engineering and Math (STEM) and natural resource fields, with a focus on Indigenous history and technology. Activities range from designing an atlatl—ancient throwing spears from the northwest region—to the exploration of stream ecosystems with underwater drones. The group will also learn about the history, policies, impacts and effects of residential schools through the Kairos Blanket Exercise facilitated by Lakehead staff.
"It is very important that today's youth are better equipped to appreciate how an understanding of STEM and natural resource management impacts their day-to-day lives and the prosperity of communities across the north," said Denise Baxter, Vice-Provost, Aboriginal Initiatives, Lakehead University.
"Indigenous youth from the region have a great opportunity to engage in experiential learning at Lakehead University. The Aboriginal Mentorship Program and Lakehead are honoured to host youth from the region in partnership with Outland Youth Employment Program and Confederation College," she added.
The program will continue through mid-August. OYEP will be celebrating 20 years of delivery at Confederation College on August 24, 2019.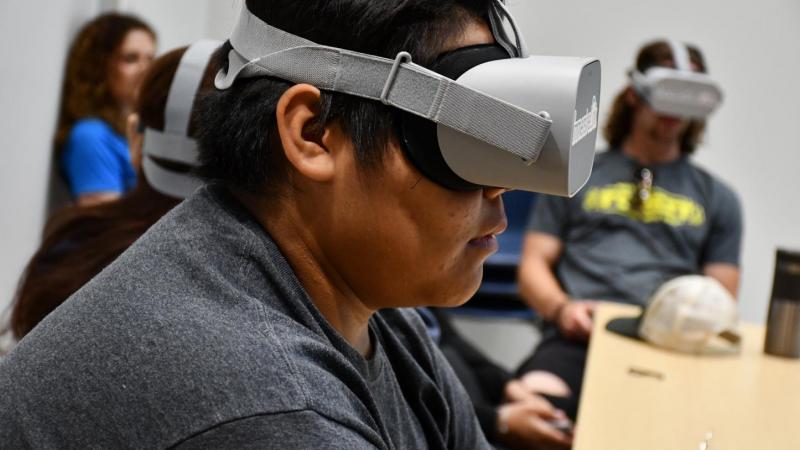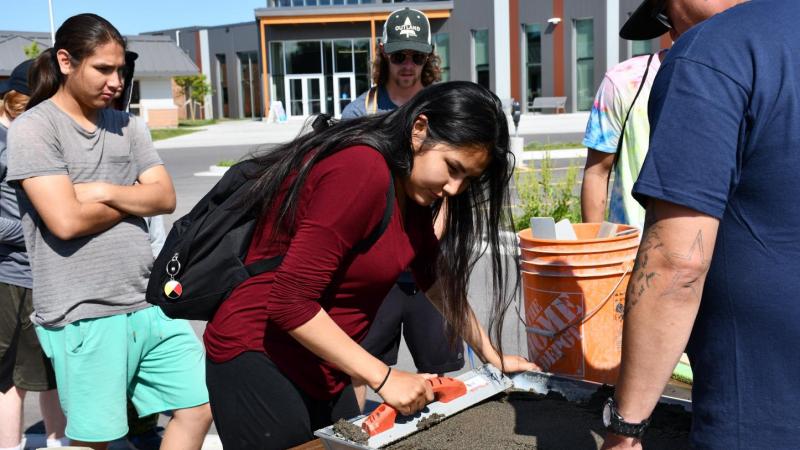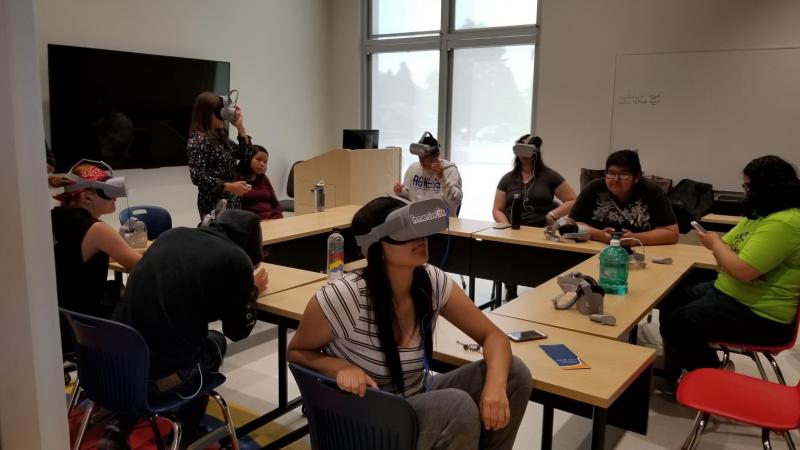 -30-
Confederation College has been serving the citizens of northwestern Ontario since 1967 meeting the educational needs of students in a catchment area of some 550,000 square kilometres. Along with its main campus in Thunder Bay, Confederation College has eight regional sites located in Dryden, Fort Frances, Geraldton, Kenora, Marathon, Sioux Lookout, Red Lake and Wawa. 
Confederation College delivers exceptional education and training to an average of 6,500 combined full- and part-time students per year and currently has a total of 850 full- and part-time employees. Confederation's regional economic impact and contribution is valued at $643.4 million annually.
Lakehead University has approximately 9,700 full-time equivalent students and 2,000 faculty and staff in 10 faculties at two campuses in Orillia and Thunder Bay, Ontario. Lakehead is a fully comprehensive university: home to Ontario's newest Faculty of Law in 44 years, the Northern Ontario School of Medicine, and faculties of Engineering, Business Administration, Health & Behavioural Sciences, Social Sciences & Humanities, Science & Environmental Studies, Natural Resources Management, Education, and Graduate Studies. Maclean's 2019 University Rankings place Lakehead University among Canada's Top 10 primarily undergraduate universities and in 2018 Research Infosource named Lakehead Research University of the Year in its category for the fourth consecutive year. Visit www.lakeheadu.ca.
For more information, please contact:
Vince Ponka, Media and Communications Officer, Confederation College
Ph: (807) 475-6137, Cell: (807) 620-0043, Email: vponka@confederationcollege.ca
Brandon Walker, Communications and Marketing Associate, Lakehead University
Ph: (807) 343-8372, Email: bwalker3@lakeheadu.ca