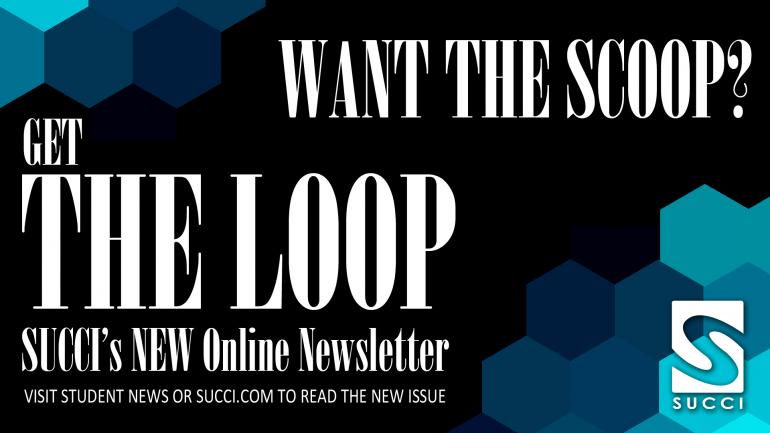 THE LOOP is SUCCI's BRAND NEW online newsletter that will keep staff and students of Confederation College in "the loop" of all activities, events, and everything else in between. Our goal with THE LOOP is to report on past activities, events, as well as update students, staff, and the public on what SUCCI is doing in terms of projects and initiatives that will benefit the entire Confederation College community.
READ THE CURRENT ISSUE
Issue 5 - April 25th  
​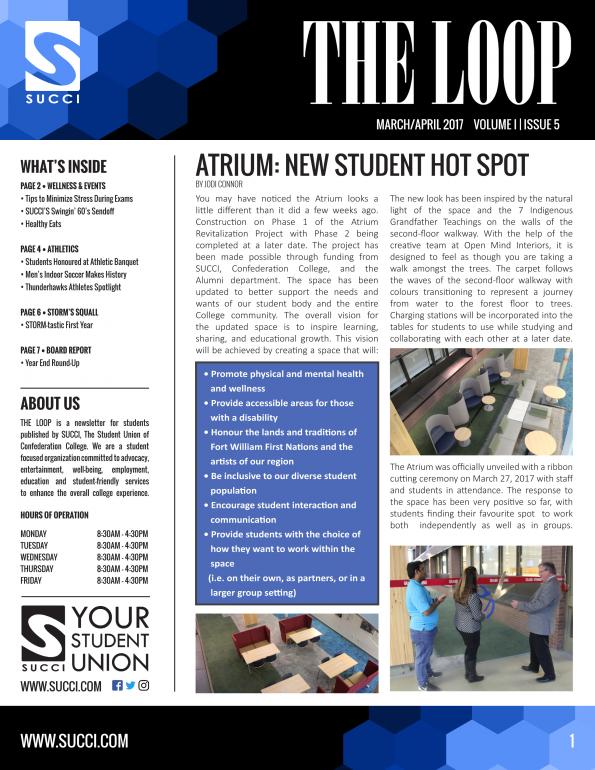 WHAT'S INSIDE?
Each new issue will feature a multitude of articles ranging from student wellness to events and activities and much, much, more.
WHERE CAN I READ IT?
You can read ALL past and present issues of THE LOOP on our website: www.succi.com as well as on our Facebook Page: SUCCI Official Page; should students prefer a hardcopy, they may print it out via the PDF on our page - if you would like to see hard copies available in the college, we may look at pursuing this venture sometime in the future.
We are very excited to share this new and exciting newsletter with everyone! If you have any feedback on what you'd like to see in a future issue, please email us: succimedia@confederationcollege.ca and you may see it in a future issue.
ARCHIVE - PAST ISSUES
Issue 1 - November 20th​
Issue 2 - December 7th
Issue 3 - January 27th​
Issue 4 - February 10th