What is SUCCI?
The Student Union of Confederation College Inc. is the student government body that represents and serves Confederation College Students. SUCCI was incorporated in 1971 and is vital to college life. Today, SUCCI is responsible for an annual budget of $2 million, has 6 professional staff, part time student employees and 16 board members. SUCCI provides a wide variety of excellent student-friendly services and enhance a student's overall College experience. Special events, activities, student employment, health plan, campus recreation and varsity athletics are part of the services available through SUCCI.
Mission Statement
Through pro-active leadership and representation, SUCCI will advocate for the best interest of the student body and will provide student services which compliment student life, foster personal growth and development, and enhance the formal education process.
President's Message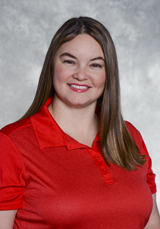 On behalf of the SUCCI Board (Student Union of Confederation College Inc.), I would like to welcome both new and returning students to Confederation College. SUCCI is here to provide support, advocacy, representation, services, and activities to all students during your educational pursuits.
It is important that we continue to embrace and cherish our culturally rich college community while placing special emphasis on student life, empowerment, and active participation on campus as well as within the community. SUCCI will work hard to bring a strong voice to all levels of government with your concerns about post-secondary education.
We have a full calendar with social and wellness events to help you de-stress and enjoy college life. Join us competitively or socially in many Campus Recreation activities or try out for one of our Varsity teams. Campus Employment brings a chance for real work experience and to learn skill for your success. The SUCCI team is motivated by the students' interests in an ever changing environment. The SUCCI Board and staff are here to listen toy our ideas, needs, and wants! We actively work to eliminate bias and prejudice and celebrate the uniqueness of every student.
At Confederation College, you will have the opportunity to gain personal development and training for success in your future profession. We will lead the way with Respect, openness, and integrity in all that we do! Welcome, we can't wait to meet you!
"Education is the most powerful weapon which you can use to change the world." ~ Nelson Mandela
Jodi Afonso, SUCCI President
Email: succipres@confederationcollege.ca
Phone: 807.475.6610