What is SUCCI?
The Student Union of Confederation College Inc. is the student government body that represents and serves Confederation College Students. SUCCI was incorporated in 1971 and is vital to college life. Today, SUCCI is responsible for an annual budget of $2 million, has 6 professional staff, part time student employees and 16 board members. SUCCI provides a wide variety of excellent student-friendly services and enhance a student's overall College experience. Special events, activities, student employment, health plan, campus recreation and varsity athletics are part of the services available through SUCCI.
Mission Statement
Through pro-active leadership and representation, SUCCI will advocate for the best interest of the student body and will provide student services which compliment student life, foster personal growth and development, and enhance the formal education process.
President's Message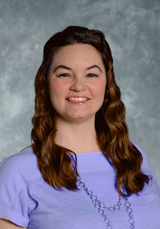 Welcome to Confederation College! I'm a graduate of the Human Resource Management Program,  Business Marketing and Business Marketing Administration. I am honoured to be your SUCCI President  for the 2016/2017 Academic Year.  On behalf of the whole SUCCI team, I would like to welcome both  new and returning students. Your Student Union is here to provide support, advocacy, representation,  services and activities to students studying at Confederation College. Our staff include very talented people, their dedication to their roles, whether directly serving students, or other  avenues, is unparalleled and gives new meaning to excellence.  We live in a fast pace, ever changing environment that  is stimulated by emerging technologies, our global ambitions, the persistent societal  challenges and much more. Our team work, is motivated by the students'  interests. We have a full calendar with social and wellness events to help you de-stress and enjoy the college environment/culture. Join us competitively or socially in many Campus Recreation activities or join one of our Athletic or Sport teams.  
We stand for the following principles:
• Students and their voices, ideas, needs and wants are heard…."WE WILL LISTEN"
• We support the unique needs of varying identities and interests represented by our students and others.
• We actively work to eliminate bias and prejudice and celebrate our differences.
• We act with integrity, openness, respect and candor. We believe in transparency of goals and values of education.
College life is also about personal development and training for your future profession. At Confederation you will have the opportunity to meet students from around the world, take the chance to experience diversity first hand by enriching yourself culturally.  Visit the SUCCI office to find out about how you can become a Class Representative and help keep your class informed of upcoming events. We also fund, part-time employment for students throughout the school year through the Campus Employment Service. 
"The beautiful thing about learning is that no one can take it away from you." -B.B. King
Jodi Afonso, SUCCI President
Email: succipres@confederationcollege.ca
Phone: 807.475.6610