Thunderhawks Men's/Women's/Mixed Curling Teams
The Thunderhawks own curling in Canada. Since putting up its first team in 1967, the Thunderhawks have the national record for most consecutive national championship wins. Curling at this level is a Varsity sport, with the goal of the the Thunderhawks to sweep the best competitive teams possible for the Provincial competition.
OCAA Provincial Championships will be hosted by Mohawk College from February 13th to 17th, 2019.
Meet & Greet Information: Wednesday September 12th, 4pm in Shuniah A219
Coaches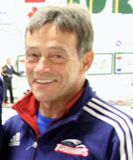 Head Coach - Paul Carr has coached the Thunderhawks for nine years. His qualifications include NCCP Level 3 Technical in curling and over fifteen years of related coaching experience in coaching at the competitive level. On a personal level, Paul has been a competitive curler in Thunder Bay for over thirty years, most recently competing at the 2013 Canadian Masters Championships.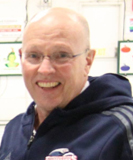 Assistant Coach - Larry Rathje has been a part of the coaching staff since the 2014-15 season. He is currently working as a volunteer with Curling Canada and Ontario Curling Council to develop best practices and trial pilot projects related to Youth Curling Programs. Larry is a certified Learning Facilitator and Competition Coach, has curled for 50 years, and represented Northern Ontario at the 1998 Canadian Men's Curling Championship.