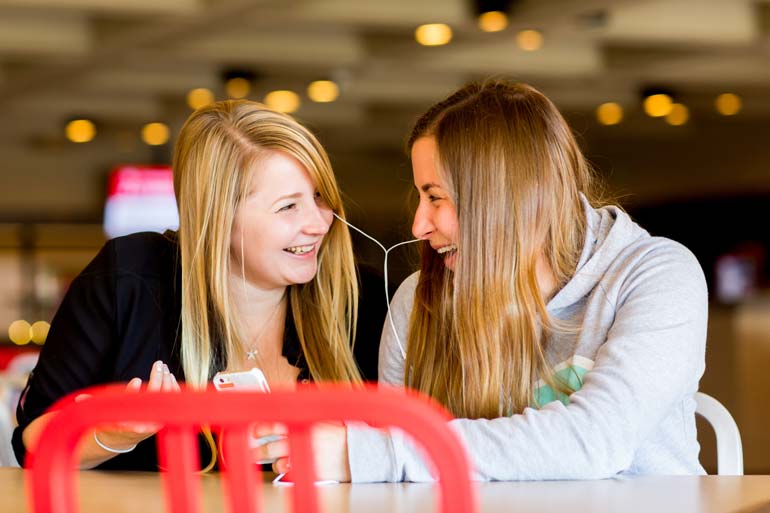 Welcome to Ryan Hall Cafeteria, the main dining hall located on the 2nd Floor of the Shuniah Building. This space has been designed to provide you with an enjoyable place to dine, and a relaxing place to study, featuring cozy booths and outlets to charge laptops and other electronic devices. The large communal tables in the space are also a great place for students to meet for study groups.
Ryan Hall also includes added touches like silver chairs made from recycled pop cans which are interspersed with the occasional red chair made from recycled bottle caps.
The quality, variety, convenience and flexibility of Sodexo help to make your dining experience the best ever! We aim to provide balanced nutritious meals with a wide variety of food choices to keep up with the latest trends.
We look forward to serving you and trust that your time at Confederation College will be both exciting and rewarding.
---
SATISFACTION SURVEY - Nov 13th - Nov 25th, 2017
Please help us shape the future of the Food Services on Campus. We want to hear from you… tell us what you think!
Complete a quick (4 minute) online survey, and enter to win a $100 Sodexo Dining Card! Thank you in advance.
Survey Link: https://sodexo.az1.qualtrics.com/jfe/form/SV_0I2dDooAIcmMrUV?mainNumber=83112
 
FACULTY STRIKE HOURS:
Effective Monday Oct 16th, Ryan Hall Cafeteria will be operating on Reduced Hours/Services for the duration of the Faculty Strike.
ACE / Dorion / McIntyre / Tim's 1st Floor will be closed.
Ryan Hall will be open:
   Monday - Friday  8:30am-6:30pm   / Saturday & Sunday  11:00am-6:00pm
Please vote for our Photo on Sodexo Canada's Facebook page - we are in a contest to win a grant towards a local Charity for up to $1,000!
Contest closes Sunday May 28th!
We'd love to win and donate this money back into our local community and support the RFDA…..How can you help? Login to Facebook and search for 'Sodexo Canada'. Find the Photos that are posted for the 'Servathon Photo Contest' and 'like' Thunder Bay's Team photo! (We are all wearing red shirts in front of the greenhouse). Tell everyone you know and help us support the RFDA! 
Below is the link to the Facebook Photo Contest:
TIM HORTON'S CAMP DAY!     Wednesday May 31st
Please show your support and donate to help send deserving kids to camp!
Camp Day Bracelets are $2.00 + tax, or make a donation in any denomination at the cashier! We will also have games and prizes at our outdoor BBQ next week to support Camp Day - make sure to stop by and join in on the fun! :)
'Tis the Season for our Summer BBQ's!
Every Wednesday 11:30am-1:00pm….. Visit us outside in the Courtyard by NEW (Northwest Employment Works) for a Summer BBQ! Cash Payments accepted outside at the BBQ, or pre-pay at the Cashier in Ryan Hall using Debit/Credit/Dining Card!
Featuring Beef Burgers, Bison Burgers, Jumbo Hot Dogs, and Turkey Sausages! Make any item a combo (with canned beverage and bag of chips) for $3  Click Here for our Menu
SATISFACTION SURVEY:  (Survey Runs May 8th - May 24th, 2017)
Survey has Closed - thank you to everyone who provided us with their feedback!
We want to hear from you! Please take the quick 3 minute survey to help us shape the Food Services for next year! Let us know what you liked, disliked, and provide us with some suggestions on things you'd like to see!
We look forward to hearing from you :)
Sodexo Volunteers to Support Local RFDA - April 2017:
Last week we were honoured to have members of Sodexo's Senior Leadership Team join us in Thunder Bay. During their visit, as part of Sodexo's Corporate 'Stop Hunger' Initiative, we visited the local RFDA where we assisted with weeding, rototilling, and preparing their gardens for summer crops. We also worked in the greenhouse on the Lakehead Regional Conservation Authority Property just off Oliver Road to plant seedlings in their greenhouse. The RFDA supports various local food banks in our community, and is hoping to bring some of the cucumbers and tomatoes seedlings we planted to northern communities to provide them with access to Fresh Healthy Vegetables. It was such a great experience and we strongly encourage everyone to get a group together, or volunteer your own time, to help this fantastic local organization! Check out some of the picture below from our volunteer experience!  
»> The Sodexo Team: 
»> Gardening with the RFDA at the Lakehead Region Conservation Authority Property: 
What's Cooking This Week?
We have revamped our menus - come try some of our new recipes!
A few of the Exciting New Features include:
-  Homemade Soups prepared daily by Chef Mark
- Chef's Corner featuring new recipes
- Simply To Go > Weekly Mindful 'Feature' Sandwich, as well as new items to our everyday offerings (ie. Peanut Butter & Jam Sandwiches, Juice Boxes, Fresh Grape Cups, Snacking/Dessert Items, and New Sandwich/Salad Recipes)
- Innovation Station (Daily Features):
    Monday - Stirfry
    Tuesday - Indigenous Cuisine > Navajo Tacos on Frybread (Week #1) & Buffalo Burgers on Bannock (Week #2)
    Wednesday - Action Station > Perogies (Week #1) & Fajitas (Week #2)
    Thursday - Indian Cuisine 'Curry Thursday'
    Friday - Omelet Bar
If you have any suggestions on other items you'd like to see offered, please let us know and we will do our best to add to our offerings! 
RYAN HALL MENU:
ACE / DORION / MCINTYRE MENU:
---
Watch for Feature Recipes & Promotions offered at various stations throughout the year!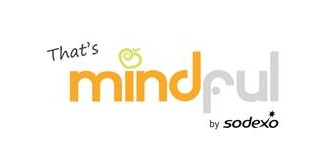 Our 'Mindful' Program is a recognized Health & Wellness Program featuring numerous delicious recipes prepared by our Chef's using fresh ingredients to satisfy the pallet. Mindful Menu Items are balanced meals to encourage Healthy Eating. Nutritional Information is also available for these recipes to help with tracking calories and monitoring daily calorie consumption.
We are also featuring the 'I Heart Food' Promotion which brings back some of the favourite Mindful Recipes, as well as many Classic Comfort Foods for our guests! Watch for our Feature Recipes weekly and let us know how you enjoyed it!
*Note: Menu items may change based on product availability.*