Overview
Turn Your "Adventure of a Lifetime" into a Lifetime Career!
Trekking the mountains to Machu Picchu, tasting the local cuisine in Paris, guiding a canoe trip through northwestern Ontario's great outdoors, touring the Caribbean on a luxury cruise ship. Many dream of these once-in-a-lifetime adventures. But you can live it after graduating from Confederation College's Tourism – Travel and Eco-Adventure two-year diploma program.
This program provides you with a comprehensive introduction to the tourism industry. Courses cover a variety of exciting topics including adventure expeditions, tourism marketing, flight attendant, business fundamentals, dimensions of the airline industry, global geography and the study of people around the world and more. You'll also have a choice of either French or Spanish language options and a field placement or study abroad opportunity.
Highlights
The Travel and Eco–Adventure program is endorsed by the Association of Canadian Travel Agencies (ACTA)
Earn relevant industry certifications within the two years of your studies
Learn in the ideal outdoor classroom of northwestern Ontario
Opportunity to study abroad and experience a foreign culture
Images by or of students and faculty.
I graduated form the Tourism - Travel & Eco-Adventure program at Confederatio...
Read More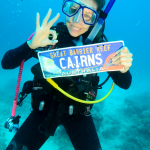 Allison Pelletier
Flight Attendant
Upon entering the Travel and Eco-Tourism program all I knew I wanted to do was tr...
Read More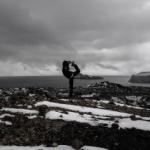 Katie Arpin
Marketing
Employment Opportunities
Graduates of this program have a wide variety of possible career options including airline customer service agents, flight attendants, tour destination reps, tour guides, travel agents, cruise line employees, tourist attraction operators, meeting/special events planners, heritage interpreters, eco-adventure guides and outfitters, government tourism agents and many more. The student will be able to explore a wide array of career paths, both in outbound and inbound tourism as well as developing global tourism skills that are transferable all around the world. Our hands-on training allows for quick advancement potential in the many sectors of the tourism industry. 

Explore careers, current wages, employment stats, job postings, and associated education & training.
 
Related Programs