Overview
NOTE: Intake is currently not available for this program.
---
All the Power to You!
Power. Every facility needs it. Today's industrial processes are getting more and more complicated with digital monitoring, centralized and integrated controls, and more advanced systems. Can you take the heat and handle the pressure?
Confederation College's Power Engineering Technician diploma program will give you the tools and knowledge you need to start out in this complex and exciting field. You'll learn the basics of power generation including coal, biomass, and gas; industrial processes including chemical, and pulp and paper; boiler systems; electrical controls and instrumentation; and other areas of dynamic industrial/power systems, as well as all associated safety training. Courses cover a variety of topics including instrumentation & electricity, sketching, boilers, power engineering safety, feedwater treatment, maintenance and industrial safety & fire protection. 
Highlights
Program covers Technical Standards and Safety Authority-approved inter-provincial coursework so you can work anywhere in Canada
Includes 15-week/500-hour work placement (students must be prepared to travel outside of Thunder Bay and northwestern Ontario)
Upon successful completion, you'll earn your 4th Class Power Engineer Certification and will have completed your exams for your 3rd Class Power Engineer Certification
After working 30 years in the pulp and paper industry, I lost my job due to downs...
Read More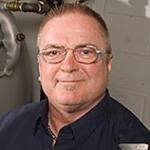 Roland Matte
Thermal Operating Technician Trainee
Confederation College gave me all the training necessary to become competitive wh...
Read More
Roland Matte
Thermal Operating Technician Trainee
Employment Opportunities
Graduates of the Power Engineering Technician program go on to entry-level roles in various positions and industries including operating & maintaining power plants, pulp & paper industry, thermal plants, water treatment, inspection and co-generation plants, as well as power engineering for hospitals, large buildings, sawmills, mining, breweries & distilleries, oil refining and manufacturing. With additional training, coursework and experience in the field, graduates can earn further certifications and climb the ranks within their industries.
NOTE: This program provides a mandatory Co-op Work Term placement … (more information) …
Related Programs