Overview
We'll Help You Find Your Way
It's not easy for everyone to find their path through school, home life and work. Do you need help deciding on a career? Would you like to improve your skills such as communications or math for better success in the workplace? Are you not quite sure where your journey should begin?
It can begin here with Confederation College's 12-week, Personal and Career Development program with starts in September, January & April. The program is designed to help you set realistic personal and education/career goals, learn effective job search techniques and find the career you'll love. This program will:
Build your academic skills – the skills employers are looking for
Guide you through education and career planning
Encourage self-development as a step to achieving personal success
Allow you to develop your skills in the real world through a job placement
FREE! - costs are 100% funded by the Ministry of Advanced Education & Skills Development - Employment Ontario
Subsidies are also available for transportation & other barriers to education
Start moving in the right direction! Take this first step towards the life you want.
Funded by: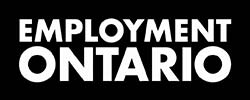 PCD is a life changing experience that will help someone grow, not only now, but...
Read More
The PCD program helped me move in the right direction on what I wanted to do with m...
Read More
Tawnya Thompson
Related Programs