Overview
You are 911.
Paramedics are on the medical front line, helping people in distress and saving lives every day. They provide medical care in those critical first moments and transport them to the nearest hospital. Are you up for the challenge?
If so, Confederation College's two-year Paramedic program will prepare you to work effectively as part of an emergency health team. You'll learn emergency medical care in-class and in the field so you can care for patients safely and expertly. Topics include, patient care theory, anatomy and physiology, legal aspects of patient care, communications for paramedics, physical education and ambulance operations.
Become an integral part of the emergency medical care team!
Highlights
Program includes field experience so you learn on-the-job in real medical situations (some placements outside of Thunder Bay)
After graduation, you will be eligible to write the Ministry of Health and Long-Term Care Advanced Emergency Medical Care Attendant Certification Examination (A-EMCA)
Graduates go on to a variety of work opportunities including EMS, hospitals, government agencies and air ambulance
Confederation College, specifically Dryden campus, overall was a great site to ma...
Read More
Shawn Foster
Advanced Care Paramedic
I graduated in 2007 from both the General Arts & Science program and Paramedi...
Read More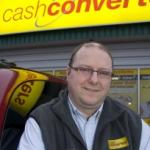 Gary Kemp
Franchisee
Employment Opportunities
After graduation and successful completion of your Advanced Emergency Medical Care Attendant Certification Examination, you will be eligible to seek a position anywhere in Ontario with air and land ambulance services, hospitals, fire departments, government agencies and in the private sector. You may also go on to advanced training (Advanced Care Paramedic, Critical Care Paramedic, Community Paramedicine).

Explore careers, current wages, employment stats, job postings, and associated education & training.
 
Related Programs