Overview
Are you ready to lead the way?
Are you a diploma or degree holder and want to expand your knowledge of Indigenous governance? Is your goal to help enhance public policy for government, Indigenous communities, and businesses? Do you have a passion for improving the socio-economic well-being of Indigenous people?
Confederation College's Indigenous Governance and Public Administration is a one-year Ontario College Graduate Certificate program for post-diploma students who want to expand their skill set in this highly specialized area. The program will prepare you for future leadership and policy-making roles teaching you how to build, manage, and sustain effective partnerships involving Indigenous communities and organizations, public-sector organizations, business and industry, and educational institutions.
Highlights
Gain an advantage when applying for leadership positions in the public sector to guide policy-decisions around Indigenous governance, socio-economic development, and sustainability

Access a wealth of practical knowledge from Confederation College's 50 years in partnering with 60+ Indigenous communities in northwestern Ontario

Learn and network with course instructors, expert presenters, Indigenous community leaders, and other students who are all focused on developing the next generation of leaders

Graduates have an opportunity to complete a 6-9 month work internship within a provincial government ministry
Tuition Costs
$3,793* – Thunder Bay Campus
$3,607* – Regional/DE Campuses
* Fees are subject to change
As an Indigenous woman who works daily in areas of governance, I have personally a...
Read More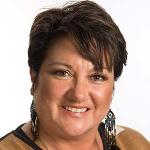 Wendy Landry
Mayor, Shuniah
Employment Opportunities
Graduates are well positioned to work in public sector agencies, ministries, corporations, and organizations that have a significant level of interaction with Indigenous communities and organizations, including the Ontario Ministries of Northern Development and Mines, Natural Resources and Forestry, Community and Social Services, Economic Development and Growth, Health and Long-Term Care, Environment and Climate Change, and Indigenous Relations and Reconciliation.
For employment within the private sector, graduates have employment opportunities with resource-based companies in mining, forestry, energy, transportation, construction, environmental, and corporate social responsibility.
Employment opportunities within Indigenous communities and organizations are in areas of socio-economic development, education, health, social services, and band management.
Work Internships
Graduates may have an opportunity to complete a 6-9 month work internship within a provincial government ministry or other organization. Application information for an internship is available from respective ministries, and can be facilitated by the College, when possible.
The purpose of the internships is to provide graduates with a practical opportunity to work within community and government organizations, and apply their IGPA knowledge and skills accordingly, as well as to gain valuable work skills, meet ministry and corporate contacts, and also share their own experiences and expertise.
Related Programs