Overview
OPEN: Intake for September, 2019  through the Ontario Colleges Application Service (OCAS) is open for applications.
---
Help Children & Youth Find Their Voice
Not everyone has a smooth childhood growing up. Some have an incredibly difficult time due to family circumstances, mental health issues, problems at school and/or addictions. Would you like to create meaningful change in the life of a child?
Confederation College's Child and Youth Care (CYC) advanced diploma program will give you the skills and knowledge to become an effective support for vulnerable children and their families. Through a wide range of courses including trends in child and youth care, sociology of family, youth substance use and marginalized youth and crisis experiences, you will be provided with a solid foundation to engage relationally while being developmentally responsive, trauma-sensitive and self-reflective. You will also gain a strong understanding of issues of oppression and racism, along with approaches to support healing and wellness for Indigenous youth.
An ability to foster resilience and self-advocacy with young people and their families will contribute to achieving social justice and be the cornerstone of your professional identity. Field placements will give you on-the-job training in a variety of environments.

Highlights
A comprehensive, hands-on program will teach you how to effectively help youth and children in need
Field placements each year provide hands-on experience with community organizations
You will learn about key CYC issues including oppression and racism, healing and wellness, crisis intervention and social justice 
Program is directly connected with several community partners
Finishing the Child and Youth Care program with honours and co...
Read More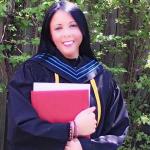 Marley Joblin
Family Support Worker
My most positive experience as a student of Confederation College was during my 3...
Read More
Holly Rocco
Youth in Transition Worker
Employment Opportunities
Confederation college gives students a superior experience by providing three unique placement opportunities within numerous Child and Youth Care practice settings, often leading to employment. As such, graduates will have experienced learning opportunities where-in academic subjects are put into practice in concurrent supervised field placements, within Indigenous and non-Indigenous organizations. The CYC graduate is qualified and employed to foster development, resilience, strengths and empowerment with oppressed and marginalized children, youth and families in variety of settings including; educational and social support school based programs, child welfare group homes, foster home networks and case management services, youth justice rehabilitative residential and outreach programs, pediatric and adolescent psychiatric hospital based programs, youth mental health residential treatment, day treatment, crisis response and outreach programs, youth substance abuse prevention and residential treatment programs, and early intervention and prevention programs.
Confederation College graduates have an esteemed reputation. They are well respected by their employers and are currently expanding practice contexts in the region. Graduates of this program are eligible to become a member of their Provincial Professional Association, The Ontario Association of Child and Youth Care, as a Child and Youth Care Practitioner.
View Confederation College News article … 
Accelerated Program
Related Programs