Overview
Can you build it? Yes, you can!
Good with your hands, love working in the outdoors, and enjoy building? The construction industry continues to grow in northwestern Ontario and throughout Canada. That means more jobs for fewer people – will you be one of the lucky ones to take advantage of this trend?
The construction worker is the backbone of building industry for residential, commercial, and industrial building. Confederation College's Carpentry & Renovation Techniques one-year certificate program (formerly Construction Techniques) will provide you with hands-on skills along with in-class learning to give you a strong background in the construction industry from blueprint reading and an overview of construction materials to review of the building process from start to finish. Coursework includes construction materials and methods, applied mathematics, computer-aided drafting (CAD), introduction to masonry and building construction practices. 
Highlights
One-year course allows you to join the workforce faster
Course also covers safety standards for working on job sites
Combines class work with hands-on learning to improve your knowledge and skills
Plenty of one-on-one, personalized instruction
I liked the hands-on approach to this program, the wide range of topics covered a...
Read More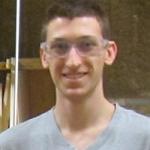 Aaron Middleton
I really enjoyed this program and being able to learn about a variety of skills h...
Read More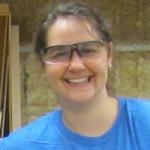 Bobbi-Lee Anderson
Employment Opportunities
Graduates of the Construction Techniques program will be able to immediately apply for general labourer jobs with companies and construction sites across northwestern Ontario. You'll be able to build upon your skills in the field and perhaps even specialize in certain areas.

Explore careers, current wages, employment stats, job postings, and associated education & training.
 
Related Programs