Testimonials for Chantelle Nault
Confederation College has changed my life, by giving me the tools I needed to be successful in life. I received high-quality instruction from all my professors, in a nice uncrowded atmosphere I was able to gain knowledge of accounting theory and learned to be successful in both an individual and team-based environment. At the same time, I was also able to also obtain the Aboriginal Canadian Relations Certificate. The combination of both these credentials were key in my employment success in a small community-based accounting firm in my hometown of Kenora
My Most Positive Memory
My most positive memory would be hands down, Graduation Day. Being on that stage, and finally enjoying the sense of accomplishment, by far outweighed the previous 2 years of late nights-early mornings, coffee and having my head buried in text books. I had finally accomplished my goal.
Teachers Who Made a Difference
All of my teachers were amazing and really help ease the college experience. However, Ben Carnovale, from Dryden, who taught many of my program courses, always went that extra mile and he really just made learning an enjoyable experience.
My Job Responsibilities
I oversee a team of about 15 employees, working hand-in-hand with the company President to achieve financial objectives.
My position involves all aspects of daily, monthly, quarterly and fiscal year accounting including journal entries through financial statement, cash management, payroll and payroll tax compliance, human resource and benefit administration, accounts payable and receivable. I love coming to work at a place that I love. I enjoy the experiences, and challenges that each day brings, and feeling of satisfaction when a critical duty is complete.
How Confederation College Has Prepared Me for Work
Confederation College gave me all the tools I needed to gain successful employment in the work force. Through extensive group projects in both Accounting/Auditing/Human Resources, I learned effective multitasking, team leadership, and problem solving. As well, I gained theory in critical subjects such as: Management Accounting, Finance, Human Resources, Business Law and Ethics  and Income Tax, which I am able to refer back to and implement in my day-to-day activities.
My Advice to Others
Like Nike says: Just Do It!  
Make a goal and set your mind to it! There is nothing stopping you. Going to college and receiving that hands-on training and knowledge will be the best you ever do for yourself and open so many doors.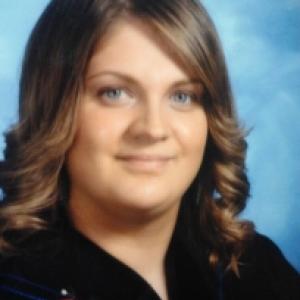 Chantelle Nault
Alumni
Graduation Year:
2013
Job Title:
Office Manager
Employer:
Kenon Builders Inc.
Program:
Business - Accounting