Testimonials for Gail Lepp
Confederation College gave me the training and background to succeed in my chosen industry. My two years at Confederation College were some of the best years of my life, eclipsed only by watching my son grow into a fine young man and the last two years I have been employed by WestJet Encore.
My Most Positive Experience at Confederation
I had a great group of classmates and the intramurals helped us bond as friends. We had some great times!
My Professors That Made a Difference
Ron Kyle and Charlie Briden (both retired) were always very supportive of me - being the only female in my first year class was awkward but with their support and encouragement they helped me to fit in and gain confidence in myself.
My Job Responsibilities
I am currently the Warranty Lead for WestJet Encore which entails not only administering the warranty program, but I am also responsible for supervising and mentoring the team that manages the repairs and receiving of our aircraft parts.
The Greatest Satisfactions From My job
I work with a fantastic team who make coming to work a real pleasure and I know the difference I make to the company is very measurable so I can take satisfaction in knowing that what I do really matters.
How My Education at Confederation Helped to Prepare Me for Work in the Field
My training in aircraft maintenance led me to my first job as an apprentice, but through a couple twists of fate, I ended up working in a couple different areas of aviation including technical records and receiving inspection and in both cases my experience with aircraft maintenance has been invaluable to me.
My perceptions of the most sought-after qualifications and talents that employers are currently seeking
With my current role and those of the department I manage, Aircraft Maintenance is mandatory training. I couldn't be doing what I love now if I didn't have the program.
My sense of the current job market conditions in this field of work
Aviation in general is a cyclical business and after 16 years with the same company, I have experienced the highs and the lows and in Alberta this is even more noticeable as the price of oil fluctuates.
My Personal Successes
I was the first official Receiving Inspector for WestJet and the first to score 100% on their exam. I was then hired by WestJet Encore for the airline start-up and to establish and train the receiving/repair/warranty team … that has been the most challenging task I've encountered to-date, but one of the most rewarding and fun experiences at the same time.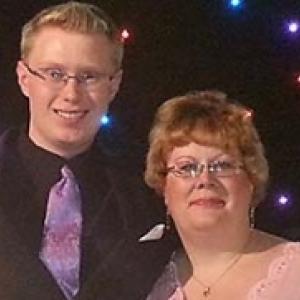 Gail Lepp
Alumni
Graduation Year:
1989
Job Title:
Warranty Lead
Employer:
WestJet Encore
Program:
Aviation Technician - Aircraft Maintenance