Overview
Slip the surly bonds of Earth…
Flying has been a dream of yours for years. Why not make a career of it?
You can, with Confederation College's Aviation Flight Management (2.5 years) diploma program. Your private pilot flight training begins the first week of first semester right from our hangar at the Thunder Bay International Airport. You'll also receive training on some of the most advanced simulators available, learning to react to many situations in different weather scenarios. 
From your first flight through to your graduation, we give you all the skills you need to land your first aviation job. We provide business and management training so you get practical background knowledge to successfully work in today's aviation industry. Our veteran flight instructors at Confederation College's state-of-the-art Aviation Centre of Excellence (ACE) will give you a solid foundation for a long and successful career.
Highlights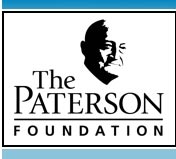 You're flying in the first semester
Learn and work in our dedicated Aviation Centre of Excellence (ACE) building, located at the Thunder Bay International Airport
13 aircraft
Three flight simulators
Industry-based instruction – you learn the skills required to work as a c





ommercial pilot
Confederation College is truly an extraordinary place to begin one's aviation jou...
Read More
Chris Thorpe
Pilot Dash-8 Q-400/Air Canada Jazz
If you have a strong desire to become a professional pilot, Confederation...
Read More
Wayne Ng
Employment Opportunities
Our graduates have great success finding employment in northwestern Ontario, as well as major (international) airlines, medevac and charter operations, scheduled services, flight instruction and the Canadian Armed Forces.

Explore careers, current wages, employment stats, job postings, and associated education & training.
Related Programs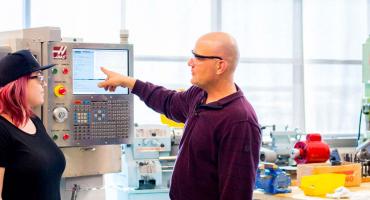 Engineering Technology, Aviation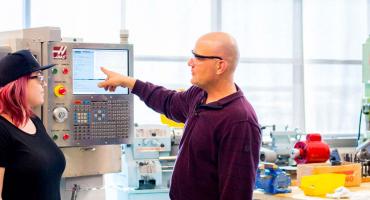 Engineering Technology, Aviation