Testimonials for John Bujold
Confederation College has absolutely changed my life and for the best. It provided me with the skills to learn and stay focused, to be organized and to plan a better future. I credit Confederation College with the great opportunities I have had in life.
Confederation College was a great experience, the instructors, support staff and the students all contributed to a great three years. Not a day goes by where I haven't used something I learned during my time at the College.
My daughter is finishing her 3rd year in engineering and quotes me often;
it doesn't matter what you get … it's what you do with it that counts.
Confederation gave me the edge to succeed and I thank those who contributed.
I chose Confederation because it was near home. I was married and wanted to stay close to family in northwestern Ontario.
College was all fun, including the studying. I used to form study groups and we would practice and drill each other the night before exams. Then after we were done … refreshments and friends. The friends I made at college have always been with me in my heart over the years, as my career progressed, and I reflect on them often wondering where they are and what they are doing.
In my job, I am responsible for introducing new technologies into North America (Canada, US and Mexico) including developing technical applications, marketing tools, training, strategies, forecasts and budgets to name a few things. I am the interface between research and development and the general application of chemistry, mechanical and computer software for a 13 billion dollar company. Our team brings new things and ideas to the world of manufacturing in all disciplined technologies.
The greatest satisfaction I get from my job is getting the idea across and seeing the younger engineers exclaim … "now I get it!"
My advice for anyone considering the Aerospace Manufacturing program is to study hard, form teams to succeed and be adaptable in your ideas and concepts … you may not always right. Also utilize the strengths and skills of others to succeed. Try to be a leader when needed and a follower when others can lead.
The qualifications most sought after by employers include: can you think and solve problems and are you adaptable and flexible in your skill sets.
I work with hundreds of people and get to travel all over North America. There hasn't been a city that I have not been to. I have met great intellects in the industry and have gotten to mentor great young people who have gone on to be leaders in their fields. I have a great family, job and home.
I am currently sitting on my deck in North Carolina on April 2nd and its 26 C here with all the flowers blooming and birds chirping … I am enjoying some refreshments and listening to Nickelback. I was showing my son where I went to college and came across this testimonial form and figured I would provide this update.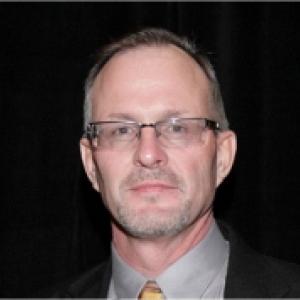 John Bujold
Alumni
Graduation Year:
1990
Job Title:
Team Leader Platform Launch, Print and Writing
Employer:
Ashland Water Technologies, North Carolina, USA
Program:
Aerospace Manufacturing Engineering Technology