Community News
Events
Operational News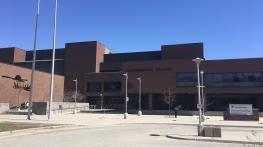 Early Closing: Wherever possible, College operations will be reduced beginning at 3 PM on Friday, May 17th to give employees a head start on the Victoria Day long weekend. This will continue our tradition of enjoying our very short summers in northwestern Ontario, while ensuring support for core services remains in place until 4:30pm for the multiple programs that are running during the Spring Semester.
This means, as in the past, some staff will have to work until the end of the day and leave early another day. Please discuss scheduling with your manager.
Building Closures: All College buildings, with the exception of the Residences, will be closed on Victoria Day, Monday, May 20th, 2019.
Buildings will be closed and cleared at normal building closing hours on Sunday, May 19th and will re-open at normal building opening hours on Tuesday, May 21st.
Enjoy a safe and happy long weekend!