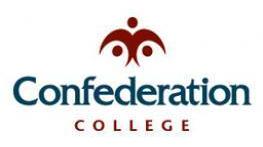 We appreciate that the strike situation has been incredibly difficult for our students and that you may wish to consider withdrawal from your program with a full tuition refund, including most ancillary fees. After working with colleges across Ontario to determine a system-wide process for tuition refunds, we have confirmed how students can withdraw from their program due to the strike. Please also make sure to review the update surrounding the Student Strike Relief Fund near the end of this message.
Please be reminded that we have mainly avoided compression of courses within the academic calendar, only shortening each semester by one week. This means that in general, your academic workload would be quite comparable to a typical academic year.
The revised academic dates for most programs are as follows:
Classes will extend to December 22, 2017 and resume early on January 3, 2018
The fall semester will continue to January 23, 2018
The winter semester will begin on January 29, 2018 and will continue through to May 11, 2018
March Break will remain as originally scheduled from March 12-16, 2018
The date for withdrawal without academic penalty has been rescheduled to December 20, 2017
See the fully revised 2017/18 academic calendar. Note that the calendar is still in progress for some programs and will be revised as information is confirmed.
To qualify for a full tuition refund, eligible postsecondary and apprenticeship students must withdraw from their program by
December 5, 2017 at 4:30 p.m. ET
through the Registrar's Office or with their Regional Campus Manager or Director.
Withdrawal forms can be picked up and submitted at "The Hub" in Thunder Bay (Shuniah Building) or your Regional campus. "The Hub" is open Monday-Friday, 8:30-4:30pm ET.
PLEASE NOTE: IF YOU WITHDRAW FROM YOUR PROGRAM, YOU WILL NOT BE ELIGIBLE TO SUBMIT A REQUEST TO THE STUDENT STRIKE RELIEF FUND.
Also note that if you are a student funded by OSAP, a First Nations Band or another funding agency, your tuition may be refunded to the funding partner.
We are asking students to complete the following two steps before submitting the withdrawal form:
1) Speak with your Program Coordinator
Your Program Coordinator will be able to explain the specific semester recovery plan for your program. This information will be critical for you to understand in evaluating whether or not you are prepared to continue in your program.
Information may include: assignment and other deadlines, test/exam schedules, work placements/co-ops, etc.
2) Speak with your Student Success Advisor and/or one of our Counsellors
We want to make sure you are fully aware of all of the student support services available to you before you decide to withdraw. These services include but are not limited to: counselling, tutoring, peer mentoring, academic advising and more.
These services and our Student Success Centre team are valuable resources for students in successfully completing their studies.
STUDENT STRIKE RELIEF FUND
Consultation continues with the Student Union (SUCCI) and colleges across Ontario to ensure that the Student Strike Relief Fund (also known as the Student Support Fund and/or Student Hardship Fund) is developed to support as many students as possible. Details about the Fund, including what areas of support will be available and how to make a request, will be communicated to students by end of this week.
QUESTIONS?
If you have questions about any of these items, please contact your Dean and/or e-mail the dedicated account strike@confederationcollege.ca.
Jim Madder
President