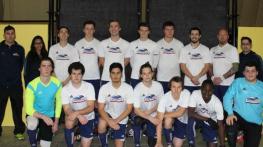 THUNDER BAY, ON, March 10, 2017 – For the first time in Thunderhawks Men's Indoor Soccer history, Confederation College's team has qualified to advance to the Ontario Colleges Athletic Association (OCAA) provincial championships. The championships will take place March 23-25 at Redeemer University College in Ancaster, Ontario. 
The team earned their spot during the regional championships, also hosted by Redeemer. The Women's Indoor Soccer Team also competed.
The men's team took to the turf on March 9, falling to the George Brown Huskies 4-0 in their first game. Turning things around for their second game, the Thunderhawks shut out the Conestoga Condors 1-0. They finished the weekend strong taking down the Canadore Panthers 2-0, going on to win their division pool.
Led by coaches Frank Fabiano and Mike Fabiano, with support from Assistant Coach/Goalie Development Mustapha "Mo" Elkahil, the Thunderhawks Men's Indoor Soccer team includes: Ahmed Alnokhlyi, Scott Bailey, Marco Chiappetta, Nathan Foster, Luke Giroux, David Hoier, Kevin Jensen, Dawid Joks, Kevin Kurm, Kyle Lagrange, Lukas McArdle, Chris McAuley, Michael McKenzie, Alex Ondoro, Kyle Shipston and Diego Villanueva.
To learn more about athletics at Confederation College, visit: www.thunderhawksathletics.com.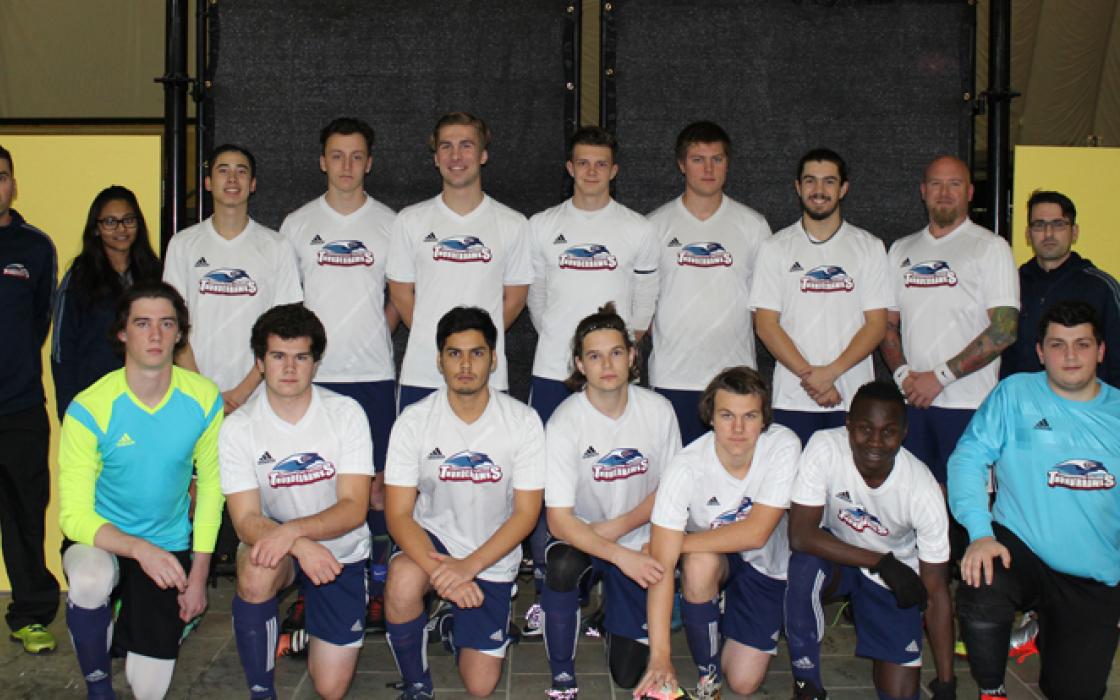 -30-
Confederation College has been serving the citizens of northwestern Ontario since 1967 meeting the educational needs of students in a catchment area of some 550,000 square kilometres. Along with its main campus in Thunder Bay, Confederation College has eight regional sites located in Dryden, Fort Frances, Geraldton, Kenora, Marathon, Sioux Lookout, Red Lake and Wawa. 
Confederation College delivers exceptional education and training to an average of 7,800 combined full and part-time students per year and currently has a total of 805 full and part-time employees. Confederation's regional economic impact and contribution is valued at $411.2 million annually.
Confederation College is proudly celebrating its 50th Anniversary in 2017. For more information, visit www.confederationcollege.ca.
For more information, please contact:
Susan Tucker, Administrator, Campus Recreation & Athletics, SUCCI – Student Union of Confederation College Inc.
Ph: (807) 475-6481, Cell: (807) 624-7498, E-mail: susan.tucker@confederationcollege.ca   
Ashleigh Quarrell, Media & Communications Officer
Ph: (807) 475-6565, Cell: (807) 632-5296, E-mail: aquarrel@confederationcollege.ca