Campus:
Fort Frances,
Thunder Bay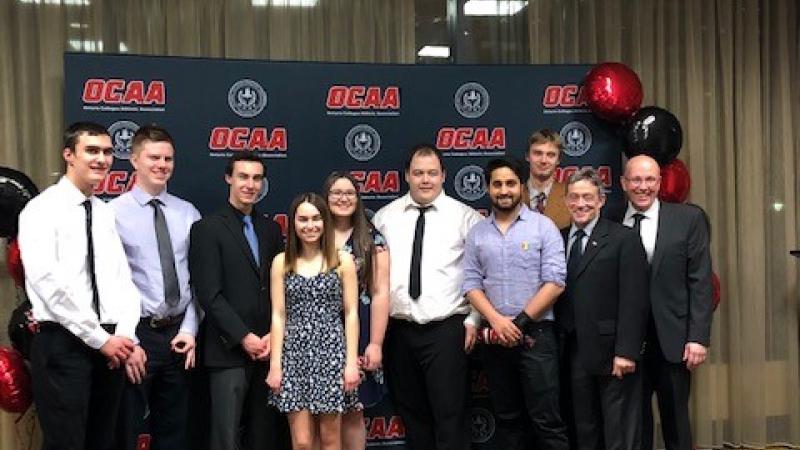 Our Thunderhawks Men's Curling team has qualified to compete at the CCAA (Canadian Colleges Athletic Association) National Curling Championships March 15 - 19th at the Willie O-Ree Place in Fredericton, NB.  These Championships are combined with the U SPORTS National Championships.  
Our squad, Riley Annand - Lead, Jason Bayzlewski - Second, Garrett Giles - Third, Kurtwood McGuire - Skip, accompanied by coach Paul Carr are very excited to be apart of these high-calibre , top notch curling National Championships.
The experience that our curlers will have as the best curlers from across the country battle it out for the national title will be a once in a lifetime adventure.
Our Thunderhawks Mixed Curling team was voted, by their peers, and brought home the Hap Holman Mixed Team Fair Play Award.  Shubham Sharma -Lead, Vanessa Wyllie - Second, Sean Cameron - Third, Faith Hebert - Skip, Larry Rathje  - Coach, made up our Mixed squad.
Faith Hebert was named the Mixed Team All Star Skip.
Kurtwood McGuire was named the Men's 2nd Team All Star Skip.
Congratulations Thunderhawks for all your accomplishments!!! 
Good Luck to our Men's Team at the National Championship!!!