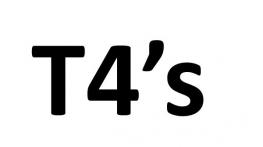 T4's are now available for printing!
Please be advised that T4's for 2018 are now available on Banner SSB to print. 
The payroll department will no longer be mailing out paper copies of T4's. 
To print your T4:
Sign into Banner SSB
Select Employee
Select Tax Forms
Select Slips for Income Tax Return
Select T4 Statement of Remuneration Paid
Click Printable Version
Click the Print button
Employees will have more than one T4 if they:
went from part-time to full-time
are considered to be members of more than one employee group (Support, Faculty, Admin)
moved from one employee group to another
If you require any assistance please call the Help Desk at 475-6488.