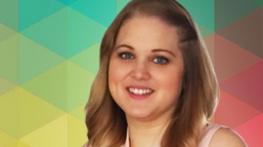 At the annual May Changeover Conference of the College Student Alliance (CSA), SUCCI's Vice President External Madison Schell, a student entering her second year in the Social Service Worker program was elected the 2016-2017 CSA President. This is the first time that a member of the SUCCI board has been elected to the role of President in this provincial organization.
Madison describes herself as a feminist, who is academically motivated, inclusive, bilingual and also Metis.  She said "Students are the future. Investing in their overall well-being & happiness is an essential step in developing well rounded professionals that will make a difference in our country."  She is interested in developing more supports for indigenous and international students province wide, as well as fairness for and engagement of all students.
SUCCI is a proud member of the CSA, who represents 13 member colleges, and are committed to being the influential voice for Ontario college students.  With a mission of: Strong Students. Strong Colleges. Strong Leaders. The College Student Alliance focuses their advocacy in 5 areas: Affordability, Accessibility, Accountability, Transferability and Quality.
For more information about the College Student Alliance visit www.collegestudentalliance.ca or more information about the SUCCI Board visit www.confederationcollege.ca/student-life/succi/board-directors-staff
Author