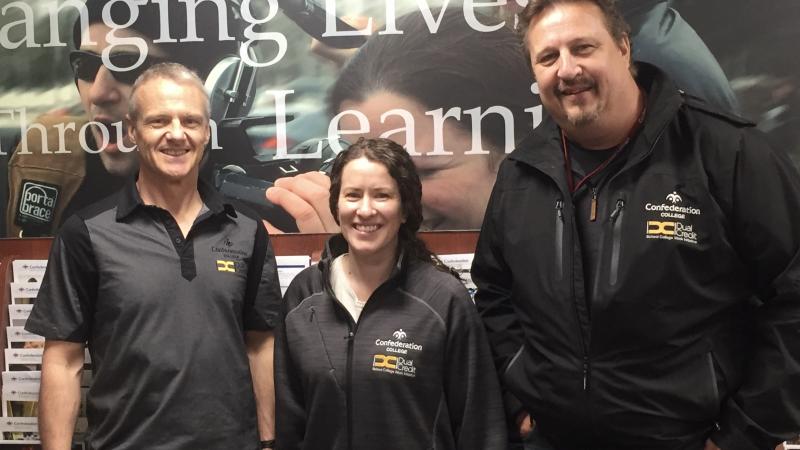 John Kantola, Chair of Apprenticeship, Trades, & SCWI along with Jim Keyes, SCWI Coordinator, are pleased to introduce Nicole Thomson as the SCWI College Advisor who will provide support and services to SWAC (School Within A College) and ADC (Adult Dual Credit) students as they transition into college programs. In addition, Nicole will organize and oversee activities for young students and parents that promote Confederation College as a post-secondary choice to education.
Nicole who has just completed working with the Student Success department as a OPAIP Project & Data Support Clerk brings valuable experience and enthusiasm to her new role. Nicole was born and raised in Fort Frances and a teacher with Rainy River District School Board for over ten years before relocating last year to Thunder Bay. She is presently completing her Masters in Education and is excited to be part of the SCWI team.
Nicole is located in the Student Success Centre (153H) and can be reached at nicole.thomson@confederationcollege.ca or 475 6339.