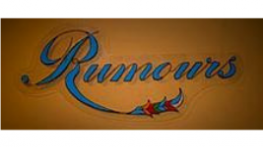 The winter semester has started and Rumours luncheons are back!! 
Please check out the luncheon menus and dates available this semester and book your reservation.
Continue to use the online Eventbrite system, as this provides our clients with a very easy to use electronic format providing a confirmation of your reservation via email.  As is the norm, all reservations are first come, first served. 
Once again we have free parking while you are attending a Culinary luncheon. Simply print off the dated Eventbrite ticket for your luncheon and place on the  dash of your vehicle in plain view.  You will be allowed to park free from 11:30 until 1:30 for the day stated on your ticket. If you are purchasing the tickets for a group, forward a copy of the Eventbrite ticket to each person, so they can place in their windows as well.
Thank you and we hope you enjoy your visit to Rumours' Dining Room.
Click on the link below to view all luncheon offerings.  For your information, please review the instructions included above the luncheon dates.
www.eventbrite.com/org/1516187536