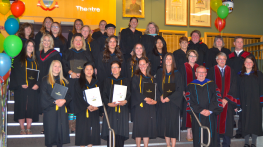 Milestone of 50,000 Alumni Exceeded with 50th Convocation Ceremony
FORT FRANCES, ON, June 11, 2018 – 18 students from the Confederation College Rainy River District Campus – Fort Frances, crossed the stage today at the 2018 Convocation Ceremony, to signify and celebrate the completion of their academic programs.
Local graduates join the over 1400 students graduating from Confederation College this year from across northwestern Ontario. Confederation College was pleased to exceed an important milestone of 50,000 alumni this year, hosting its 50th round of Convocation ceremonies.
Confederation College President Jim Madder, presided over the ceremony. "A particularly exciting year for us having exceeded 50,000 alumni, this ceremony represents a significant crossroad for our students as they continue on in the pursuit of their dreams," he said. "We are extremely proud of our students for all that they have accomplished. We wish them continued success as they move forward into the next phase of their individual journeys and remind them that Confederation will always be there to support them."
Edward Kabatay was one of the College's successful graduates. He graduated from the Native Child and Family Services and Aboriginal Canadian Relations programs. (See attached backgrounder). 
Today's graduation ceremony was attended by family and friends, as well as staff and faculty from Confederation College. Confederation's convocation ceremonies continue through to June 20.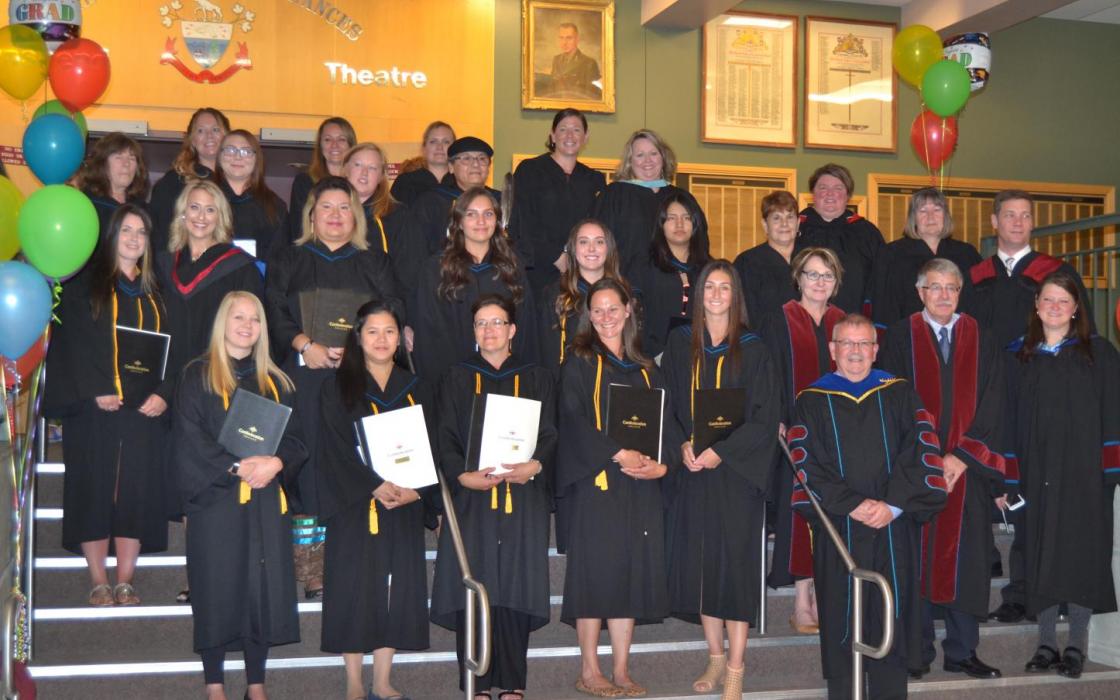 -30-
Confederation College has been serving the citizens of northwestern Ontario since 1967 meeting the educational needs of students in a catchment area of some 550,000 square kilometres. Along with its main campus in Thunder Bay, Confederation College has eight regional sites located in Dryden, Fort Frances, Geraldton, Kenora, Marathon, Sioux Lookout, Red Lake and Wawa. 
Confederation College delivers exceptional education and training to an average of 6,500 combined full and part-time students per year and currently has a total of 850 full and part-time employees. Confederation's regional economic impact and contribution is valued at $643.4 million annually.
For more information, please contact:
Sandra Turner, Manager, Rainy River District Campus
Cell: (807) 271-4644   E-mail: sturner9@confederationcollege.ca 
Vince Ponka, Media and Communications Officer
Ph: (807) 475-6137, Cell: (807) 620-0043, Email: vponka@confederationcollege.ca
File Attachments