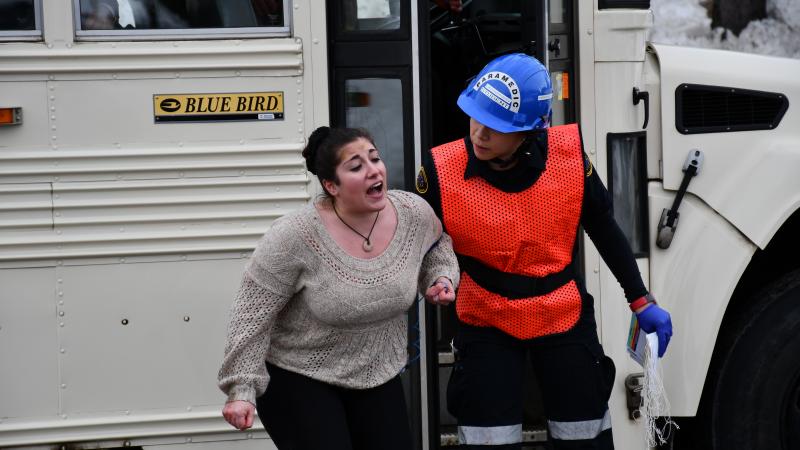 February 22, 2019, THUNDER BAY, ON – Students from Health and Protective Services programs at Confederation College teamed up today to host a hands-on Interprofessional Education (IPE) day. This is the fifth year in which an IPE event has been organized by students for students, with the support of faculty.
Students participated in simulated exercises as a team, offering a real-world experience and an opportunity to learn more about each other's roles in an emergency situation, from the first response to the hospital room. Over 100 students were involved as either organizers, volunteer actors or participants, with the experience incorporated into curriculum and using a built-in evaluation process. The event included students from four programs: Paramedic, Practical Nursing, Medical Laboratory Assistant and Medical Radiation Technology.
"Today's IPE day gave students in different programs the opportunity to work together in a real-world scenario," said Alexander Pyne, a second-year student in the Paramedic program who helped organize the event. "In all of our programs there are placement opportunities, yet we do not get direct experience working with allied resources. This scenario allows students to become familiar with interacting with other professionals to work towards one end goal—to help people in need."
The IPE training day exposed students to high stress and emotional situations they may face in their professions including intentional distractions and surprises. This year's scenario involved a bus crash with numerous casualties. After triaging the injured bus passengers, the patients were transported by the College ambulance to reach the nursing lab "hospital" for treatment.
Shane Strickland, Dean for the School of Health, Negahneewin and Community Services knows that learning a collaborative approach is an important part of the students' education. "Graduates from Confederation College will be entering a workforce where interprofessional work and collaboration is an expectation. Our students engage in experiential learning activities to ensure that they are prepared for these types of demands in the workplace. We applaud the students for taking the initiative to plan this event, demonstrating great passion and hard work in bringing it to life."
For more information about the Health and Protective Services programs at Confederation College, and to apply, visit www.confederationcollege.ca.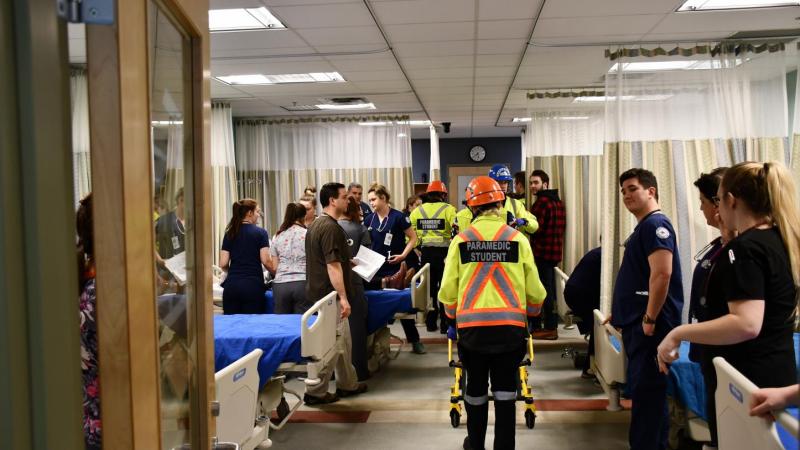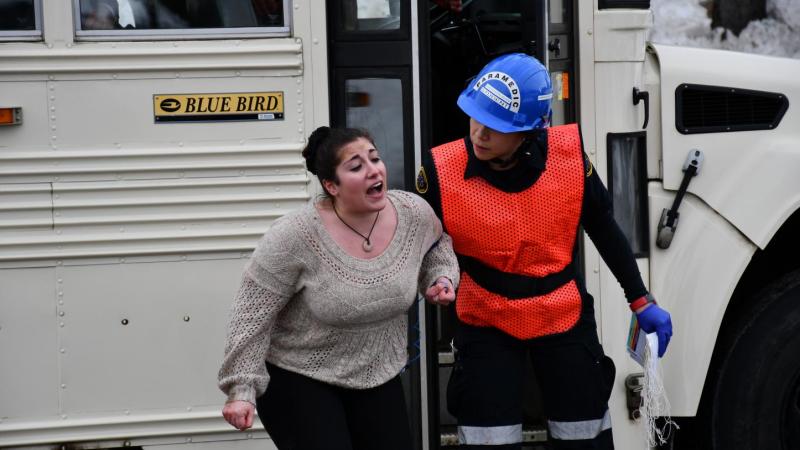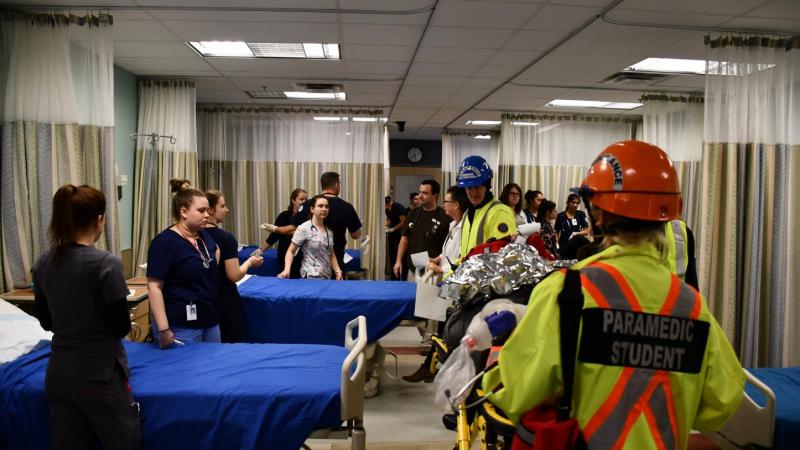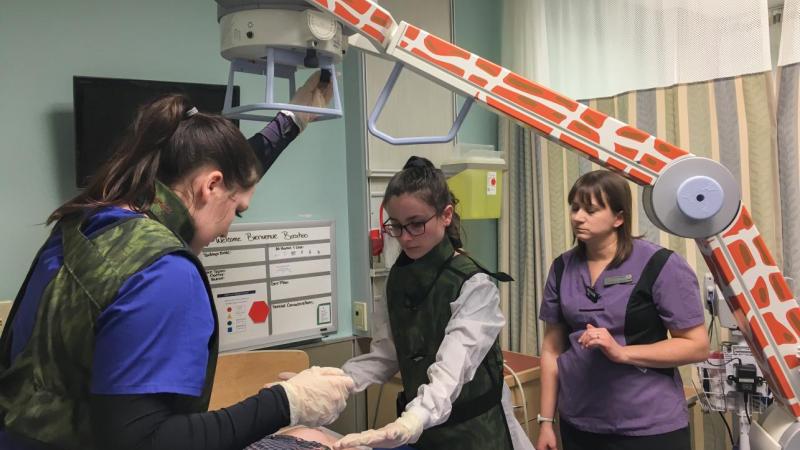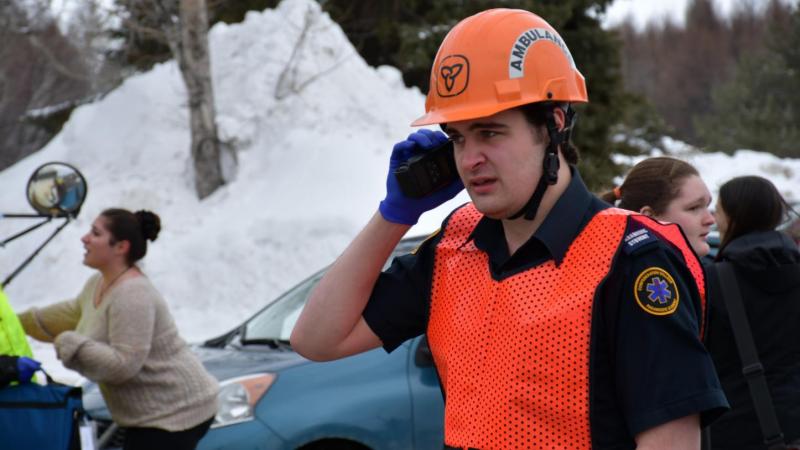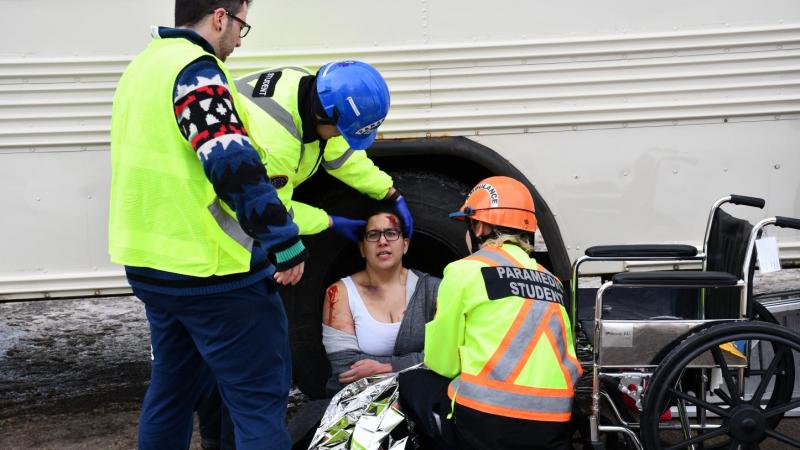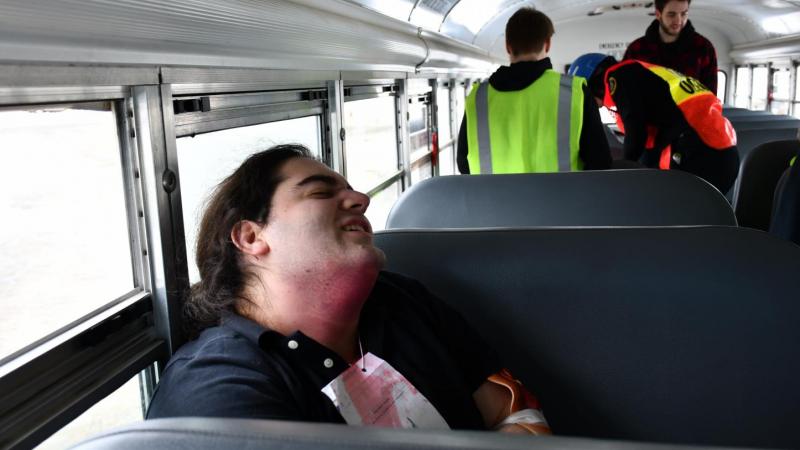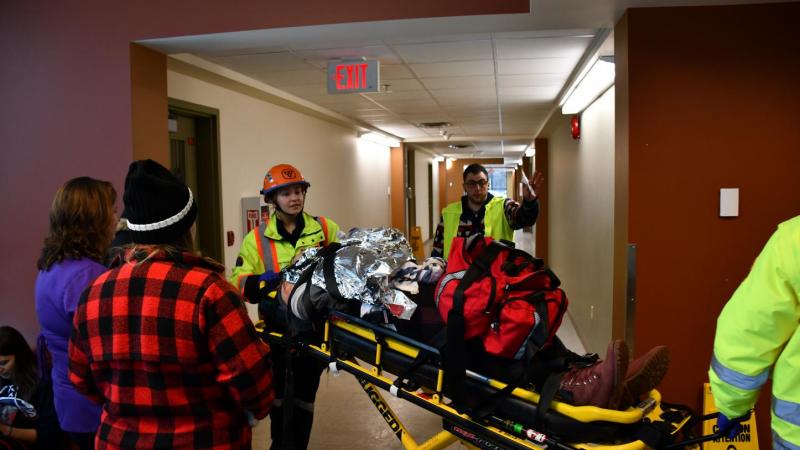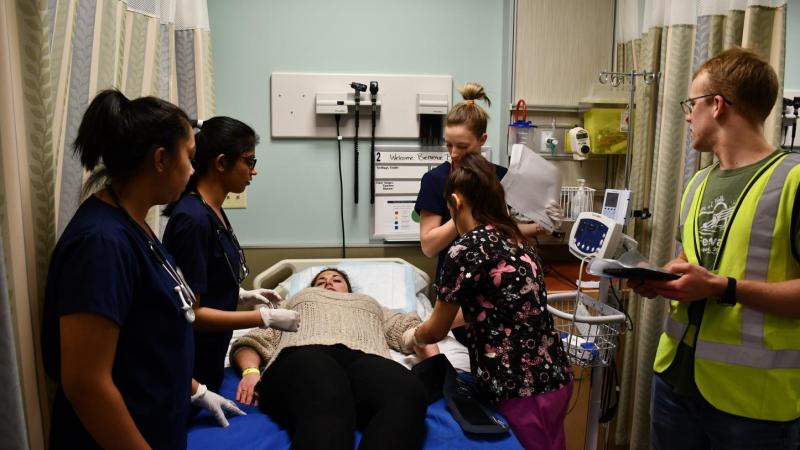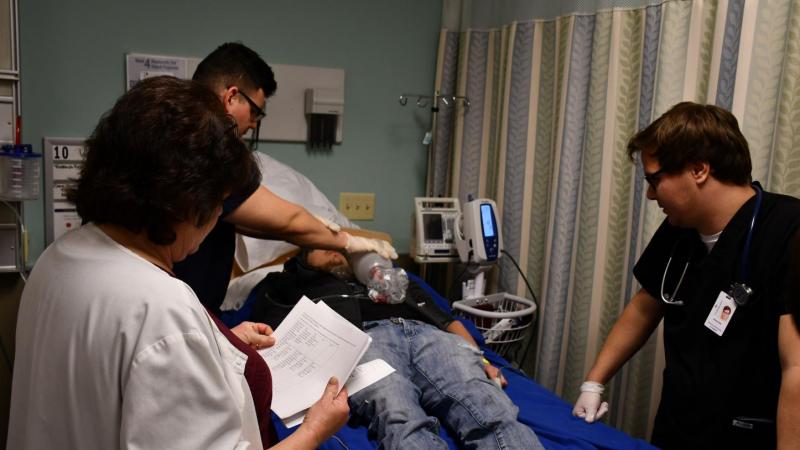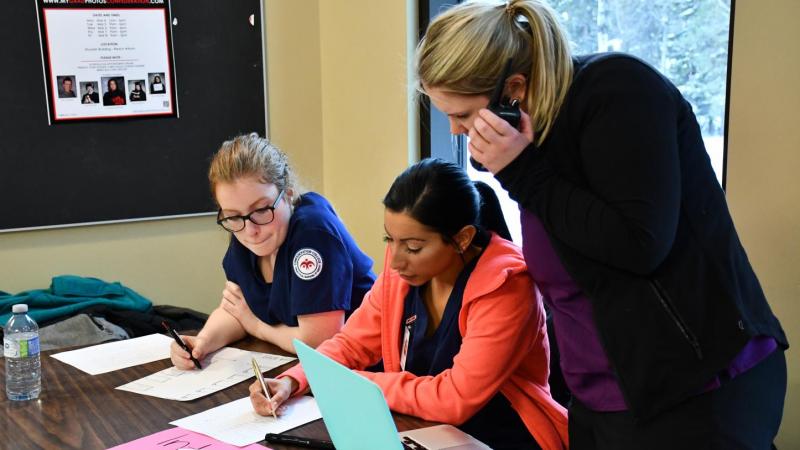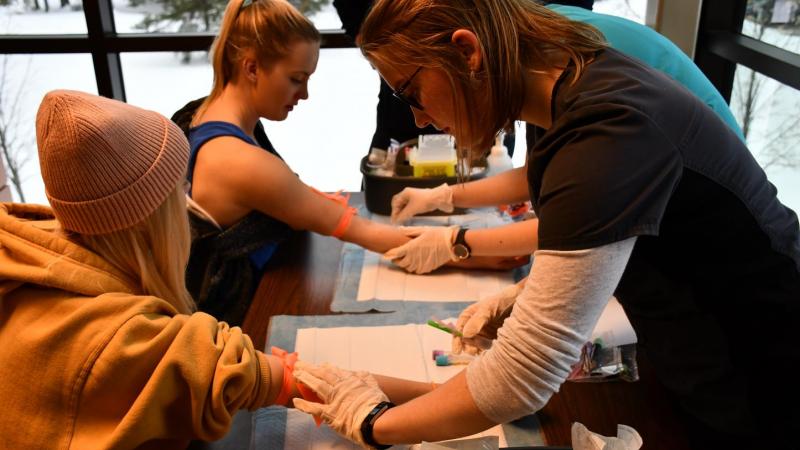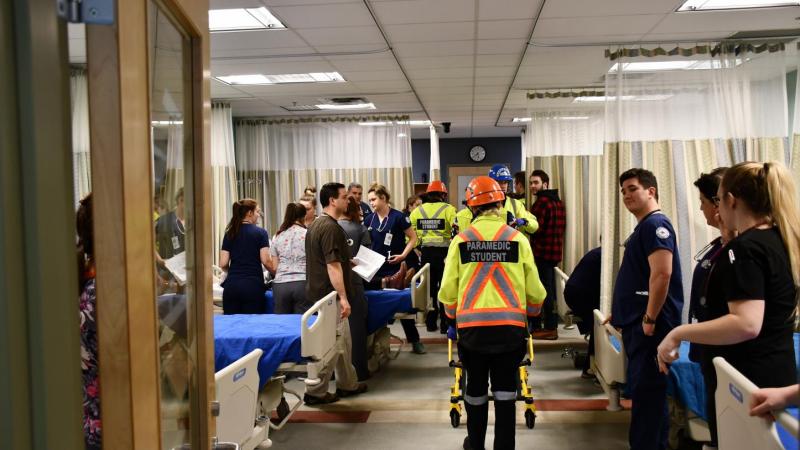 -30-
Confederation College has been serving the citizens of northwestern Ontario since 1967 meeting the educational needs of students in a catchment area of some 550,000 square kilometres. Along with its main campus in Thunder Bay, Confederation College has eight regional sites located in Dryden, Fort Frances, Geraldton, Kenora, Marathon, Sioux Lookout, Red Lake and Wawa. 
Confederation College delivers exceptional education and training to an average of 6,500 combined full and part-time students per year and currently has a total of 850 full and part-time employees. Confederation's regional economic impact and contribution is valued at $643.4 million annually.
For more information, please contact:
Vince Ponka, Media & Communications Officer
Ph: (807) 475-6137, Cell: (807) 620-0043, E-mail: vponka@confederationcollege.ca