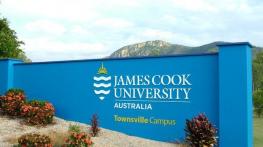 Four students of Indigenous ancestry will represent Confederation College during an international experiential learning experience in Australia for 17 days in March 2019.  This team will travel to Townsville, Australia which is located on the north side of Australia on March 11, 2019, and return on March 27, 2019.  This follows a trip to Veracruz & Tequila, Mexico taken last spring where students, faculty and an administrator completed an international experiential learning project.  
Jana Rae Yerxa will be their Faculty Advisor (School of Health, Negahneewin and Community Services) while Emily Willson, Project Manager- Research (Centre for Policy and Research in Indigenous Learning) is managing this research project.
Student representatives are:  Clara Moses, Peyen Skead, Winonah Thompson and Adam Whitney.
Dr. Martin Nakata, an esteemed Indigenous scholar at James Cook University is working with CPRIL to provide an intercultural, Indigenous centred learning experience.  This project will be evaluated to determine how to best develop similar international and Indigenous centred exchange programs in the future.