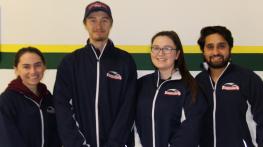 THUNDER BAY, ON, February 12, 2018 – The Confederation College Thunderhawks Men's and Mixed Curling teams are traveling to Hamilton, ON, from February 13–17 to compete at the Ontario Colleges Athletic Association (OCAA) Provincial Curling Championships hosted by Mohawk College.
The coach of the men's team, Paul Carr, is excited to introduce this year's squad: Skip – Kurtwood McGuire, Third – Garrett Giles, Second – Jason Bazylewsi and Lead – Riley Annand.
Coach Larry Rathje is pleased to introduce the squad representing the Mixed division: Skip – Faith Hebert, Third – Sean Cameron, Second – Vanessa Wyllie and Lead – Shubham Sharma.
Both teams are looking forward to competitive, high-calibre curling action and creating life long memories and friendships.
Qualifying teams will then compete at the CCAA (Canadian Colleges Athletic Association) National Championships taking place from March 15–19 in Fredericton, NB.
To learn more about athletics at Confederation College, visit: www.thunderhawksathletics.com.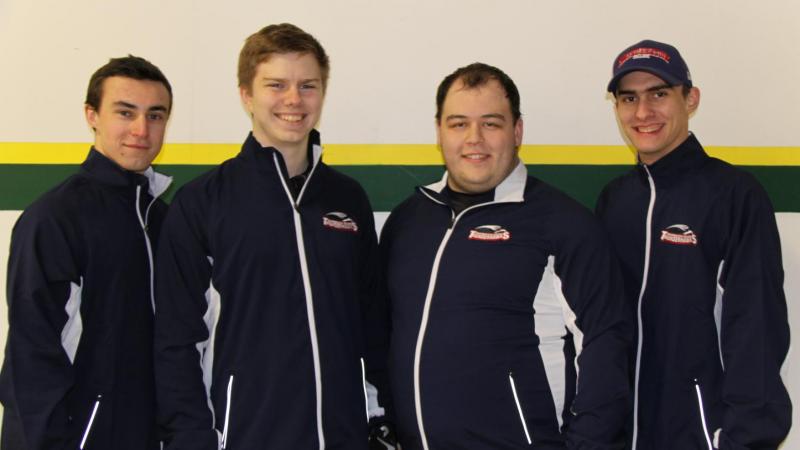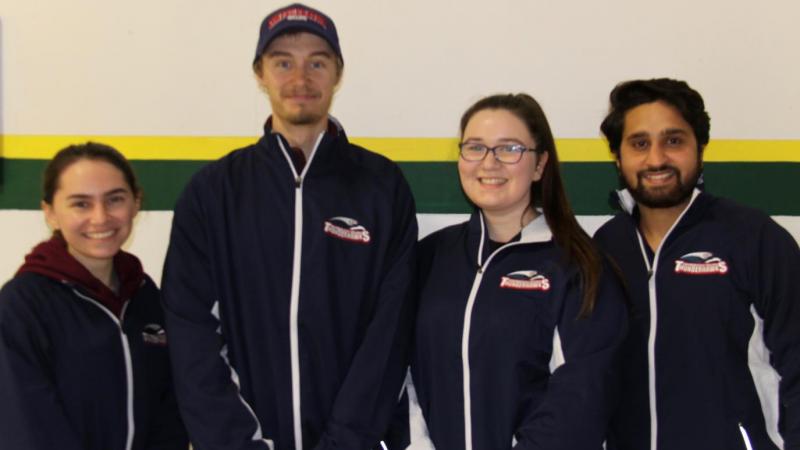 -30-
Confederation College has been serving the citizens of northwestern Ontario since 1967 meeting the educational needs of students in a catchment area of some 550,000 square kilometres. Along with its main campus in Thunder Bay, Confederation College has eight regional sites located in Dryden, Fort Frances, Geraldton, Kenora, Marathon, Sioux Lookout, Red Lake and Wawa. 
Confederation College delivers exceptional education and training to an average of 6,500 combined full and part-time students per year and currently has a total of 850 full and part-time employees. Confederation's regional economic impact and contribution is valued at $643.4 million annually.
For more information, please contact:
Susan Tucker, Administrator, Campus Recreation & Athletics, SUCCI – Student Union of Confederation College Inc.
Ph: (807) 475-6481, Cell: (807) 624-7498, E-mail: susan.tucker@confederationcollege.ca  
Vince Ponka, Media & Communications Officer
Ph: (807) 475-6137, Cell: (807) 620-0043, E-mail: vponka@confederationcollege.ca