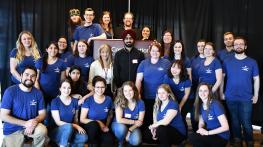 April 3, 2019, THUNDER BAY, ON – Students in their second year of the Tourism - Travel and Eco-Adventure program hosted a Tourism Fair and Amazing Race event today. The event featured over 20 tourism vendors, each showcasing the tourism services and options available for those looking for adventure in Thunder Bay and the region. The event welcomed students, staff and the general. In addition, an Amazing Race activity was hosted for over 100 high school students to teach them about the Tourism - Travel and Eco-Adventure program and the tourism industry overall.
"We wanted to show people how many tourism opportunities there are in northwestern Ontario, some that people may not even know about," said Maryanna Khnanisho, one of the student organizers of the event. "With the Amazing Race we wanted to take high school students who are interested in tourism or geography and introduce them to tourism as a career choice, and of course to have some fun while we did it."
Eleven stations were set up around the campus for the Amazing Race. Students needed to complete at least ten of the activities to be eligible for prizes. The race focussed on the five sectors of tourism: accommodation, transportation, travel services, entertainment, and food and beverage.
Matthew Villella teaches in the Tourism - Travel and Eco-Adventure program and is impressed by the hard work his students have put into organizing this event. "I am so proud of our students for putting this together," he said. "They have been working hard for the past couple of months to create a meaningful experience for secondary students and the general public. This has been part of our students' curriculum and an important example of how they will need to work collaboratively with people from across the industry in their careers."
Villella also echoed Khnanisho's sentiments in sharing the hope that the event will serve to inspire secondary students to consider the Tourism program at Confederation. "This event is a great opportunity to provide a window into what students can expect to learn in our program. It doubled as an exciting way to highlight the diverse work of tourism vendors in northwestern Ontario."
The students organizing this event visited Vietnam at the end of March as part of their program, and two students were on-hand at the Tourism Fair to talk about their experiences.
The Tourism - Travel and Eco-Adventure program provides students with a comprehensive introduction to the tourism industry and gives them the opportunity to work locally, nationally and globally on land, air or sea. A blend of hands-on training and experiential learning, courses cover a variety of exciting topics including adventure expeditions, tour, cruise and airline operations, business fundamentals, marketing and selling, sustainability and ecotourism. They will also have a choice of either French or Spanish language options and a field placement or study abroad opportunity.
The program is endorsed by the Association of Canadian Travel Agencies and accredited through HR Tourism Canada as a Smart Premium (+) program.
For more information about the Tourism - Travel and Eco–Adventure program and to apply, visit: www.confederationcollege.ca/tourism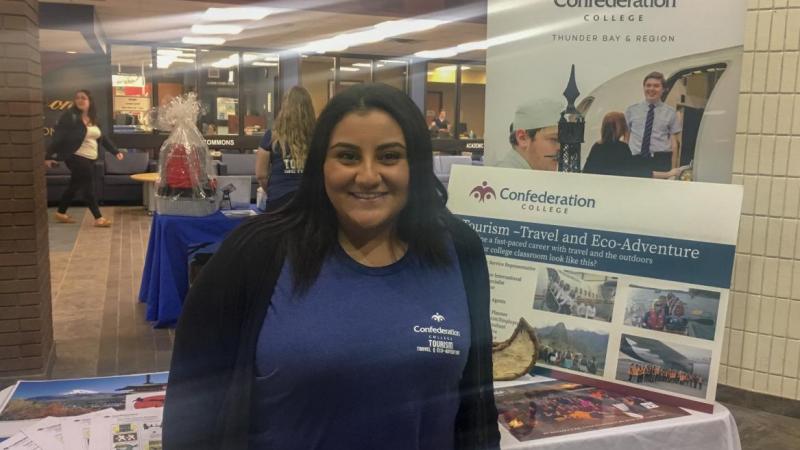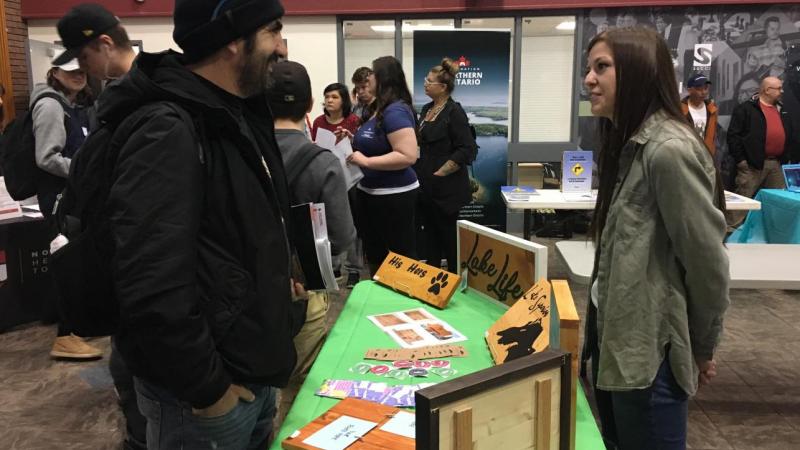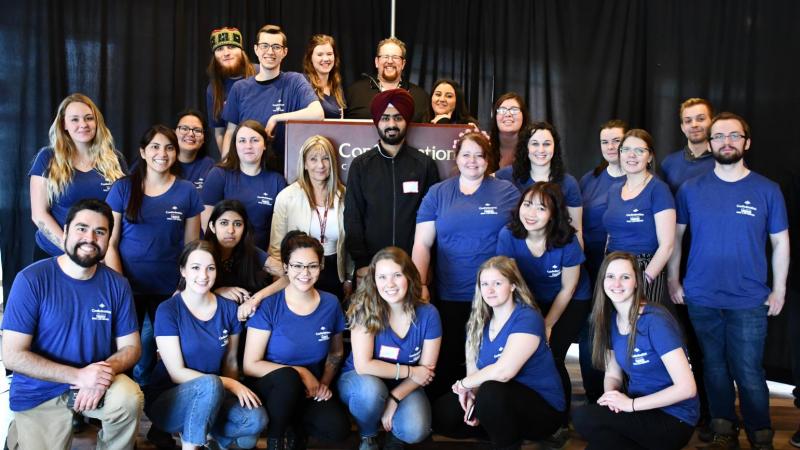 -30-
Confederation College has been serving the citizens of northwestern Ontario since 1967 meeting the educational needs of students in a catchment area of some 550,000 square kilometres. Along with its main campus in Thunder Bay, Confederation College has eight regional sites located in Dryden, Fort Frances, Geraldton, Kenora, Marathon, Sioux Lookout, Red Lake and Wawa. 
Confederation College delivers exceptional education and training to an average of 6,500 combined full- and part-time students per year and currently has a total of 850 full- and part-time employees. Confederation's regional economic impact and contribution is valued at $643.4 million annually.
For more information, please contact:
Vince Ponka, Media & Communications Officer
Ph: (807) 475-6137, Cell: (807) 620-0043, E-mail: vponka@confederationcollege.ca