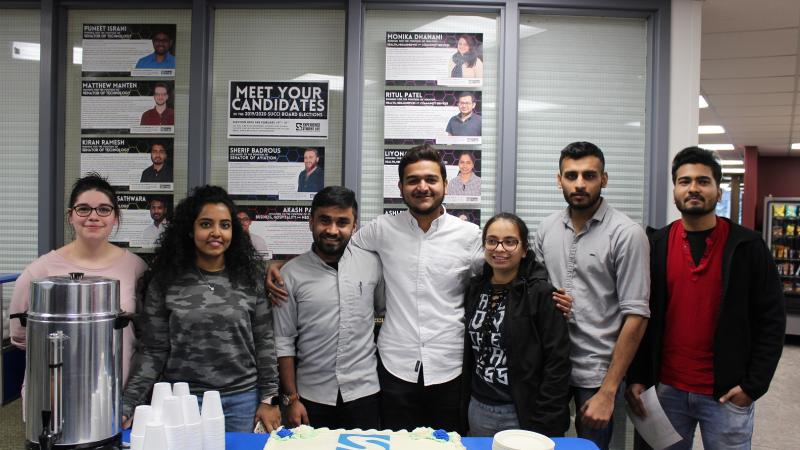 March 5, 2019, THUNDER BAY, ON – The recent Student Union of Confederation College Inc. (SUCCI) election held at Confederation College marked a milestone year, with new records set for both Board candidates and voter turnout. Participation was at an all-time high with 32 candidates running for 10 positions and a voter turnout of 37%, the highest turnout in the history of SUCCI, far surpassing the previous record of 28% set in 2016.
Lynne Savela, Executive Director of SUCCI, has been pleased to see interest in the student association grow across the past few years and is proud of the students for taking an active role in their own governance. "For this election we had twice as many candidates as usual," she said. "There is a strong interest in student leadership opportunities at Confederation College, which is clearly seen through the increased engagement of candidates and voters. Student leaders on the SUCCI Board help to advocate for positive change for those attending Confederation College and do all they can to enhance the overall college experience."
Vignesh Viswanathan is honoured to be re-elected for a second term as SUCCI President. He believes in the important role SUCCI plays in the lives of students. "Engaging students through participation in activities outside of the classroom helps them feel welcome and connected," he said. "And now more than ever, with the pressure student associations are currently facing from recent changes to provincial legislation, strong student associations are critical. I am excited to work alongside the new board and continue my work with the SUCCI staff and College community to represent the best interests of the student body."
SUCCI is a student-focused organization committed to advocacy, entertainment, well-being, employment and education services. It also oversees Confederation College's Varsity Athletic and Campus Recreation programs. Key accomplishments from the past few years include several upgrades to study and relaxation areas for students on campus, along with an unprecedented student investment of $8.5 million to help fund the SUCCI Wellness Centre, Minowaadiziiwin, which opened its doors in the fall of 2017.
For more information about SUCCI, visit: www.succi.com.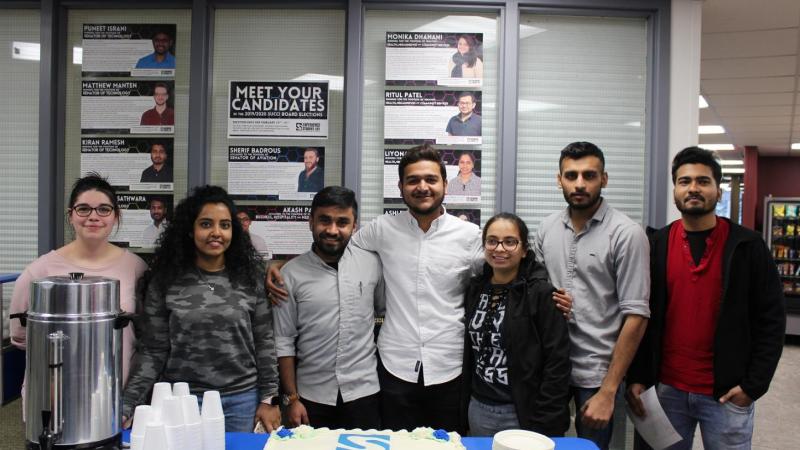 -30-
Confederation College has been serving the citizens of northwestern Ontario since 1967 meeting the educational needs of students in a catchment area of some 550,000 square kilometres. Along with its main campus in Thunder Bay, Confederation College has eight regional sites located in Dryden, Fort Frances, Geraldton, Kenora, Marathon, Sioux Lookout, Red Lake and Wawa. 
Confederation College delivers exceptional education and training to an average of 6,500 combined full- and part-time students per year and currently has a total of 850 full- and part-time employees. Confederation's regional economic impact and contribution is valued at $643.4 million annually.
For more information, please contact:
Vince Ponka, Media & Communications Officer
Ph: (807) 475-6137, Cell: (807) 620-0043, E-mail: vponka@confederationcollege.ca