Community News
Corporate News
Media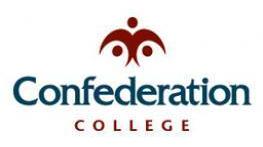 THUNDER BAY, ON, January 17, 2019 - Earlier today, the Government of Ontario announced a number of measures impacting colleges and universities, including a province-wide tuition reduction of 10% for the 2019-20 academic year and a freeze in tuition rates going forward in the 2020-21 academic year. Current tuition for a standard college program is $2,600, which is among the lowest in the country.
Although this presents a challenge for our College, we are pleased Minister Fullerton has confirmed that core operating grants will be maintained and has established a fund for northern institutions, acknowledging our unique needs. We look forward to learning more about the measures announced today and collaborating with the government to explore new opportunities to modernize college education, ensuring more people have access to the education and skills needed to meet the needs of employers in our region.   
Colleges play an integral role in Ontario's economy, and Confederation College is proud of our contribution to northwestern Ontario, supporting our learners, industries and communities to thrive. We remain committed to changing lives through learning by offering a diverse range of programming and providing access to the education and services our students need to succeed.
-30-
Confederation College has been serving the citizens of northwestern Ontario since 1967 meeting the educational needs of students in a catchment area of some 550,000 square kilometres. Along with its main campus in Thunder Bay, Confederation College has eight regional sites located in Dryden, Fort Frances, Geraldton, Kenora, Marathon, Sioux Lookout, Red Lake and Wawa. 
Confederation College delivers exceptional education and training to an average of 6,500 combined full- and part-time students per year and currently has a total of 850 full- and part-time employees. Confederation's regional economic impact and contribution is valued at $643.4 million annually.
For more information, please contact:
Vince Ponka, Media & Communications Officer
Ph: (807) 475-6137, Cell: (807) 620-0043, E-mail: vponka@confederationcollege.ca