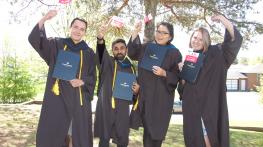 Milestone of 50,000 Alumni Exceeded with 50th Convocation Ceremony
THUNDER BAY, ON, June 8, 2018 – Confederation College celebrated 1400 graduates who received certificates, diplomas and advanced diplomas today at the Thunder Bay Community Auditorium during Confederation College's 2018 Convocation ceremonies.
Graduates from the School of Health and Community Services were featured in the morning, while the afternoon ceremony included the School of Aviation, Engineering Technology and Trades, as well as the School of Business, Hospitality and Media Arts.
Confederation College was pleased to exceed an important milestone of 50,000 alumni at this, its 50th Convocation ceremony. This year's ceremony makes 50,756 alumni since 1967. To mark the occasion, the College selected an honorary 50,000 alumni member in Vignesh Viswanathan. As an international student, Viswanathan represents the evolution of student diversity seen at Confederation College in its more than 50 years. He embodies the definition of student success with his strong academics, leadership and College community involvement. A 2017 graduate of the Dental Assisting program, Viswanathan graduated from the Leadership for Healthcare Professionals program this year. (Learn more about Vignesh in the backgrounder).
Confederation College President Jim Madder, presided over the ceremonies. "A particularly exciting year for us having exceeded 50,000 alumni, these ceremonies represent a significant crossroad for our students as they continue on in the pursuit of their dreams and begin writing the next chapter of their journeys," he said. "We are extremely proud of our students for all that they have accomplished. We wish them continued success as they move forward into the next phase of their individual journeys and remind them that Confederation will always be there to support them."
Examples of student success can be found with Judy Brekveld – Practical Nursing, Bailey-Jean Hamilton – Tourism – Travel and Eco-Adventure, Yaroslav Kulikovskykh – Pre-Technology (Aviation), and Corrina McKay – Interactive Media Development. These are excellent representatives of the 2018 graduating class. (See backgrounder).
Confederation's regional convocation ceremonies will be taking place from June 11-20.
The SUCCI/OASA Student Leadership Award was presented to Marco Chiappetta. Chiappetta is graduating from the Human Resources Management post-diploma certificate program. The Student Leadership Award is presented to a graduating student who has demonstrated exceptional leadership skills, is a positive role model and has effected change.
Chiappetta is a hardworking and passionate individual. His level of respect from his peers and teammates is beyond measure. He was a goalkeeper of the Thunderhawks soccer team and became an integral part of the team with his coaching staff viewing him as the anchor of the program. Chiappetta represented all athletes as the SUCCI Director of Athletics and most recently, represented all students as the SUCCI Vice President – Internal. He has volunteered for multiple events and initiatives on campus throughout his Confederation College experience.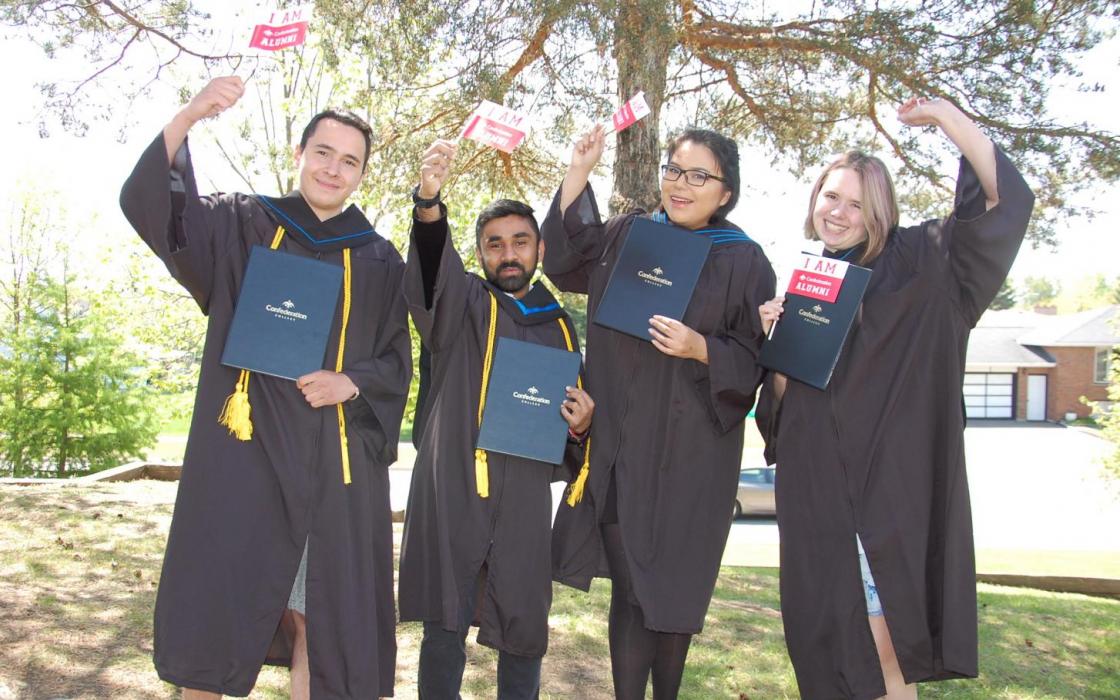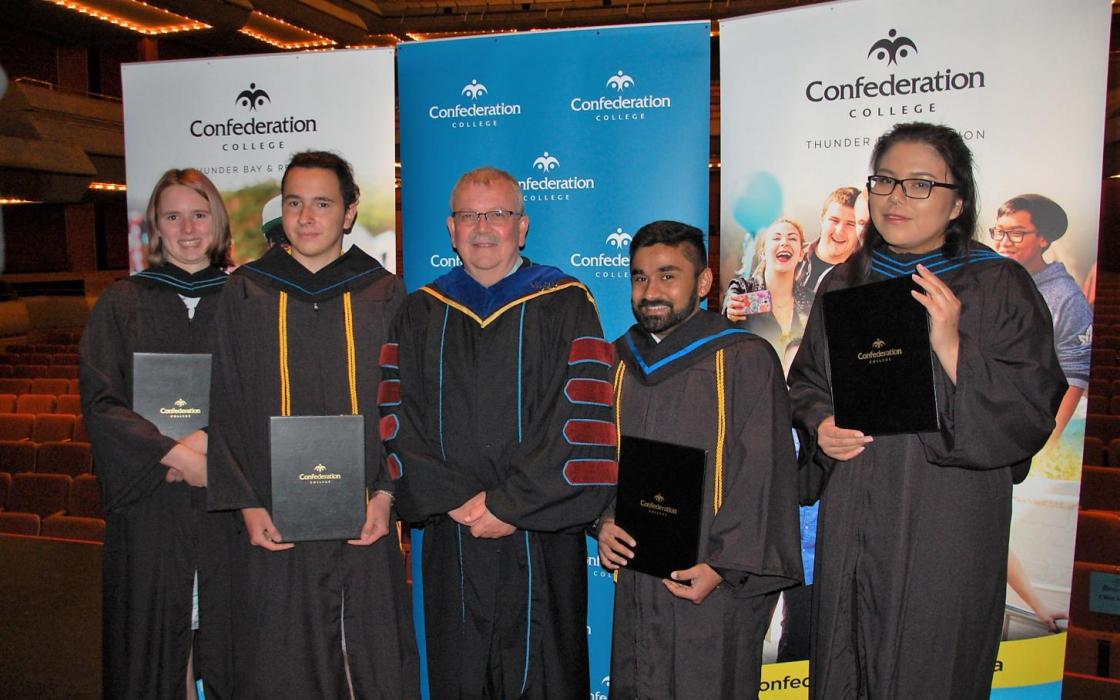 -30-
Confederation College has been serving the citizens of northwestern Ontario since 1967 meeting the educational needs of students in a catchment area of some 550,000 square kilometres. Along with its main campus in Thunder Bay, Confederation College has eight regional sites located in Dryden, Fort Frances, Geraldton, Kenora, Marathon, Sioux Lookout, Red Lake and Wawa. 
Confederation College delivers exceptional education and training to an average of 6,500 combined full and part-time students per year and currently has a total of 850 full and part-time employees. Confederation's regional economic impact and contribution is valued at $643.4 million annually.
For more information, please contact:
Vince Ponka, Media and Communications Office
Ph: (807) 475-6137, Cell: (807) 620-0043, Email: vponka@confederationcollege.ca
File Attachments