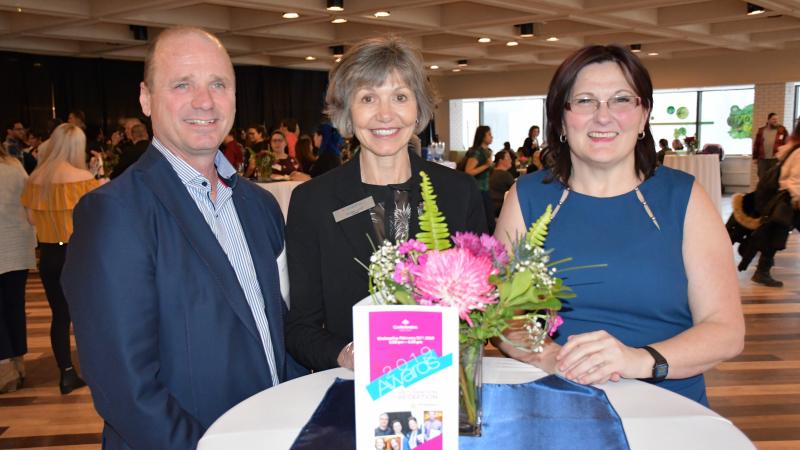 February 20, 2019, THUNDER BAY, ON – Today, 418 Confederation College students received 592 scholarships, bursaries and awards totalling $275,360 at the annual Awards Recognition Reception.
Confederation College students were recognized for their academic achievement and community involvement. In addition, the event provided an opportunity for students and the College community to thank donors for their continued support.
Vignesh Viswanathan, Student Union President, believes that education is the most empowering force in the world. "It creates knowledge, builds confidence and breaks down barriers to opportunity," he said. "For students, education is the key to open the door to a better life, but there are many students who are unable to afford their own keys. Thanks to the generosity of donors in funding our scholarships, bursaries and awards, students are given the help they need to get through that door and succeed at Confederation College."
One such student, Lori Kapush, noted that the financial support from the awards program helped give her the boost she needed to keep moving forward in her final year of the Culinary Management program. "When you don't have to worry about affording books and tuition, it lets you focus on coursework," she said. "I feel very honoured to be getting these awards. I work hard in my classes and my marks are good, but when I look at my classmates, I see so many of them that deserve recognition. They are very talented and I know they will go far." Kapush was awarded the John and Florence Schreiber Scholarship and the Smart Serve Ontario Award.
Kathleen Lynch, President of Confederation College, shared her words of thanks on behalf of the College. "This event provides an important opportunity for our donors to see the students they are supporting, reinforcing the value of their contributions. Through these scholarships, bursaries and awards, our students are empowered to focus on their studies and achieve their dreams. The generosity of our donors is truly touching and we are grateful for their continued investment in providing access to education for our learners."
One of those generous donors is Allan Mihalcin, co-owner of Twin City Refreshments, an organization that established an award presented annually to a third-year Business Administration – Accounting student with a GPA of 3.5 or greater. "I want to give back because I know how important it is to invest in youth and keep them interested and motivated," Mihalcin said. "Everyone likes to be recognized and awards give students something to strive towards. I hope it will help them recognize that with hard work they can accomplish great things in their education and in their future careers."
Strong financial support and community relationships are paramount to the success of the scholarship, bursary and awards program at Confederation College. The generous contributions from donors help to ensure that students who require financial assistance can put their dreams to work and get the support they need.
Adding this year's amounts to those of the past nine years, with the help of these donors, Confederation College has been able to deliver awards to over 3,000 students, totaling more than $1.75 million.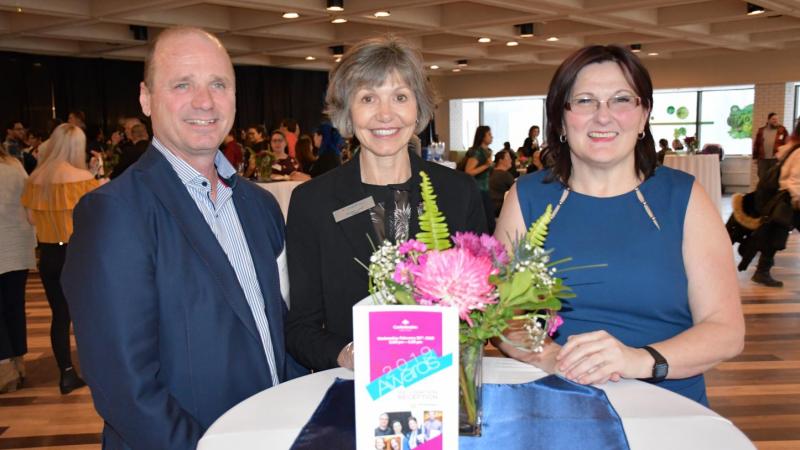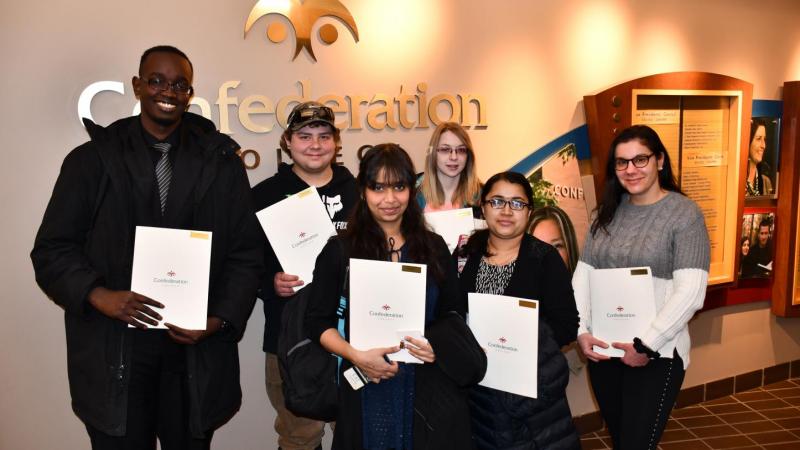 -30-
Confederation College has been serving the citizens of northwestern Ontario since 1967 meeting the educational needs of students in a catchment area of some 550,000 square kilometres. Along with its main campus in Thunder Bay, Confederation College has eight regional sites located in Dryden, Fort Frances, Geraldton, Kenora, Marathon, Sioux Lookout, Red Lake and Wawa. 
Confederation College delivers exceptional education and training to an average of 6,500 combined full and part-time students per year and currently has a total of 850 full and part-time employees. Confederation's regional economic impact and contribution is valued at $643.4 million annually.
For more information, please contact:
Vince Ponka, Media & Communications Officer
Ph: (807) 475-6137, Cell: (807) 620-0043, E-mail: vponka@confederationcollege.ca